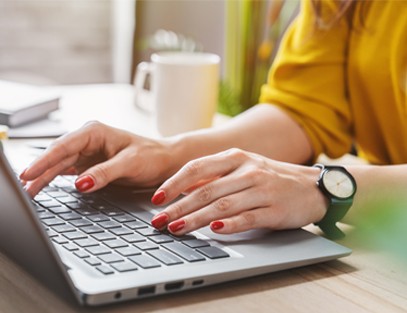 The changing media landscape has been widely covered for years. With continued newsroom staff cuts and the rise of social media and self-publishing platforms, like Medium, communications professionals have been creatively adjusting their approach to pitching over the years, but nothing prepared us for COVID-19.
Early in the pandemic, people clung to the news searching for answers of when things would return to normalcy. As cases increased, they were more concerned with what was happening in their own communities — how many cases, supply chain issues at local groceries stores, and mask mandates. The news cycle was and still is focused on COVID and we've had to meet the challenge of securing media coverage for our clients while competing with a global pandemic.
Click to tweet: With an ever-evolving media landscape, #PR professionals must be buttoned up in our approach to land a hit. These 5 #pitching tips will help ensure media coverage. http://ow.ly/4AqP50GxGRs @taftcomms #communications
It wasn't until the pandemic that our team fully appreciated the power of hyperlocal journalism, which allowed us to place stories that were being drowned out by COVID coverage. Last spring we worked with The Russell Berrie Foundation and Ramapo College to promote the 25th annual Making a Difference Award with goals of increasing the number of nominations and overall awareness of the award program
Media lists were vetted, pitches were drafted, and press releases were ready to go over the wire — the team was ready to garner coverage for the awards. We pitched… and we waited… crickets from some of our friendlies and go-to reporters at larger publications. Follow up calls were made, and we realized that while our stories of people doing good work during an extraordinarily challenging time needed to be told, many beat reporters were strapped with COVID news and couldn't tell them. So, we went back to the drawing board and used previously underutilized resources — local Patch and TAPinto sites.
Did you know that there are more than 100 Patch and nearly 90 TAPinto sites across New Jersey? These hyperlocal publications typically focus on news that wouldn't be covered by larger mainstream publications, and they rely on a mixture of user-generated content as well as content written by journalists. They turned out to be the perfect home for our client's news. People who read hyperlocal pubs are invested in their community and want to know about the unsung heroes in their towns.
All in all, the campaign was incredibly successful with eight broadcast interviews, 19 feature stories and two op-eds. Our team relied on our go-to pitching strategies as well as deployed a new one focused on hyperlocal outlets to help get our client's stories told.
But that's just one example. With an ever-evolving media landscape, PR professionals must be buttoned up in our approach to land a hit. In addition to tapping into new resources, these five tips will help those new to pitching ensure they garner media coverage.
Know who you're pitching
Even though the public's reliance on the news was increasing, news teams were scaling back — as of April 2020, roughly 37,000 news media employees in the U.S. had been laid off, furloughed, or had their pay reduced. Reporters have had to change beats to cover for furloughed colleagues or to cover the pandemic. Communication professionals could no longer rely on platforms like Cision or Meltwater as they couldn't update their databases fast enough. Instead, we did manual and ongoing research, searching Twitter and the publications for furlough updates and beat changes. When reporters receive hundreds of emails a day, yours must stand out. One way to do that is to make sure you're pitching the right person. (Here are more tips to help you vet your media list.)
Build strong relationships
The PR/reporter relationship can be a complicated one at times, but it's also a mutually beneficial one. PR professionals need to get their clients coverage and reporters need sources for their stories. Treat a reporter like a person, not a means to an end. Learn about their beat and target your pitch to speak to their interests. Building relationships with journalists who are key to your client's industry is a great way to ensure that they reach out to you first when they need a source.
Implement rapid response pitching
Rapid response pitching is the practice of looking at trending articles or breaking news and seeing how you can insert your client into the news. It's a skill that takes time and research as you need to dedicate time reading the news every day but also knowing what your client can and can't talk to in a heartbeat.
Profnets and HAROs (Help a Reporter Out) are two resources with inquiries from reporters looking for interview subjects on specific stories they are working on. These queries are sent to a large distribution list so monitoring and responding quickly are key to landing a hit. Tips to help you conduct rapid response pitching include:
Have a process in place. Timeliness is key when deploying rapid response pitching. Do you have an approval process in place that goes from identification to pitching seamlessly? If not, it's time to implement one.
Offer a vendor-neutral position. Oftentimes reporters are looking for sources who won't be self-promotional of a product or service. Prepare your client with talking points that touch on industry insights and facts instead of product specifics so that they have more media opportunities available to them.
Be flexible and mindful of the reporter's time. Profnets and HAROs have strict and tight deadlines associated with the query. Be sure your client can make themselves available before pitching.
Have ready-to-go content
Pitching is not clickbait – we don't tease a reporter or dangle a carrot in front of their nose to try and get coverage. Instead, we send a concise but detailed email about the story we are offering. In your pitch be sure to include:
Background information on the company or person you're pitching
An offer to share a high-resolution photo(s) – we don't recommend sending the image in the initial pitch to reduce the chances of getting caught in a spam filter
The interviewee's availability if you're pitching a person for an interview
These additional five tips will help you hone your pitching skills and increase your chances for success. 
Promote the piece
Publications look at pageviews and audience engagement to have a basic understanding of whether their content is resonating with their readers. These metrics also help with bringing in more advertising dollars and revenue. Be a good partner by driving readers to the publication's website by promoting articles your client has been quoted in on social media. Depending on your relationship with the reporter and to stay in their good graces, you may even follow up a few weeks after a piece has run to share social media analytics related to your promotion of the article.
Pitching will continue to change as the media landscape changes. By being flexible, aware, and open to tapping new resources you can increase your chances of success.