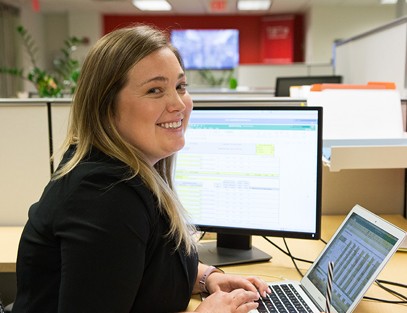 As a PR professional, there's no greater feeling than pitching a story and getting an immediate response from a journalist. This tells me that I've done my job in creating the right media list and a persuasive pitch.
The following five tips will help you hone your pitching skills and increase your chances for success.
According to the 2019 Cision State of Media Report, communications professionals always need to be on their "A" game in order to secure coverage for their clients. Having a good story to tell is only part of the equation. You need to be able to package it in a compelling way that interests the reporter and makes them want to tell it to their audience.
Click to tweet: Communications professionals always need to be on their "A" game in order to secure coverage for their clients. @Meghan_Bianco shares 5 tips that will help you hone your #pitching skills & increase your chances for success. http://ow.ly/IYCn50xeTP4 @taftcomms #PR #mediarelations
Leverage New Mediums
One common misconception is that journalism is a dying industry. That definitely isn't the case; it's simply evolving and, as consumers have found new mediums through which to consume news, communications professionals have found new mediums (and ways) to pitch. Expand your media list beyond the traditional mediums and pitch bloggers too. Working with bloggers is an extremely effective tactic that should now be included in every communications pro's arsenal.
Do your research
Seventy-five percent of journalists say that that fewer than a quarter of the pitches they receive are relevant. Show a reporter that you're not mass pitching them by telling them why the story is relevant to them, their beat and their audience. For example, I've developed a great relationship with a particular reporter, which has resulted in many hits for my clients, simply because I showed him that I wasn't cold-pitching him by referring to an old article of his that made me think he'd be interested in my client's story too.
Make it easy, keep it simple
Pitching isn't click bait — give reporters the who, what, when, where and why they should care. Newsroom staffs are shrinking and reporters are busy. Be concise and give them the information they need and nothing more. They will reach out to you if they are interested and need more information. 
Follow up gracefully
It's one thing to be persistent, it's another thing to be annoying. I stick to a two-attempt follow-up rule. There is a chance that a reporter may have missed my initial email but after a follow-up email and a call, it's time to move on. When making follow-up calls, have a script in front of you that covers the above mentioned who, what, when, where, and why. Jot down what time you sent your first pitch so you can let the reporter know in case they try to scroll through their inbox to find the pitch while you are on the phone.
Ask for feedback
A major part of pitching is relationship building so it's important to gain insights as to why a pitch didn't stick. Ask reporters how they prefer to be pitched so you can do better next time. If a reporter doesn't respond to my initial inquiry or follow up, I'll send a brief and polite note asking if they'd mind letting me know why they are passing. You'd be surprised how many respond to the feedback request. This helps me craft a better pitch and shows the reporter that I'm genuinely interested in their feedback and my craft.
Successful pitching is based on strategy, not luck. With a researched media list, a well-drafted pitch and the right approach you'll have your story told in the news in no time.