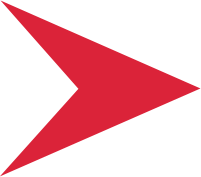 Sectors
Taft helps companies and causes, for-profits, nonprofits, and foundations from all over the world tell stories that move audiences to action. Here's where you'll find us hard at work. Health and life science
How can we make the world a healthier place?
Our innovative global communication strategies ensure that the extraordinary achievements of our clients — pharmaceutical companies, med-tech firms, hospitals, and health-focused foundations — win the attention they so richly deserve. And our unique expertise in "evidence communications" helps illuminate the value stories behind the treatments that drive the well-being of people all over the world. Education and public policy
Got issues? We can help. Taft's media relationships, powerful use of narrative ("common words telling uncommon stories"), and mastery of effective public relations consistently put our clients' issues front and center in the public square. We help advocates promote change, educational institutions hone vision, and community-based organizations get results. Energy and the Environment
How do we power the planet in a sustainable way?
Taft is committed to working with businesses and nonprofits to provide integrated strategic communication about the need to develop renewable energy and protect our environment. We translate complex, technical topics into credible, winning communications. After all, we live here too. Transportation and technology
How do you get there from here? Taft has developed communications strategies, tools, and crisis plans for a range of clients in public transit, IT, and defense. Moving people is what we're all about, and we've done it for high speed trains, smart phones, complex defense systems — and practically everything in between.