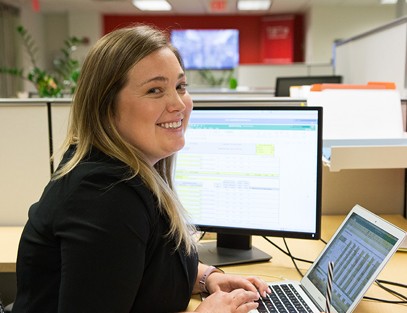 As any of my colleagues can attest to, I'm a stickler for having a properly vetted media list. A well-crafted catalog of up-to-date contact information is the foundation for building healthy relationships with reporters and obtaining media coverage for your client — the ultimate goal for those of us in this business.
While it may seem like a daunting task, and can often take hours to complete, creating a well-researched and current media list makes pitching newsrooms and editors a seamless process that sets you up for greater success.
Click to tweet: Creating a well-researched and current media list makes #pitching a seamless process. @Meghan_Bianco shares three tips for vetting a media list, which will set you up for greater success. //ow.ly/TkV550w7mjw @taftcomms #PR #mediarelations
1. Determine the goals and target audiences.
Before creating a media list, determine your goal and target audiences. Sometimes a higher priority is placed on local exposure vs. trade or national and vice versa. Keeping your goals in mind can help you narrow your list of target publications. The same goes for target audiences. If your customer base focuses on b2b audiences rather than general consumers, then your media list needs to reflect that.
2. Research, research, research.
Building the perfect media list takes time, patience and work. The worst thing you can do is send a reporter a pitch that is irrelevant to their beat or publication. It reflects poorly on you, your organization and your client. It's better to have a smaller list of appropriately targeted publications and reporters than wasting your time blasting pitches to people who don't care about your client's news.
It's easy to fall into the habit of relying solely on a third-party site like Cision or Muckrack to build your list. but as former President Ronald Regan once said, "trust but verify." These tools are a great first step, however you still need to do your due diligence and confirm the information is accurate.
When building a media list,
Conduct a preliminary search on Cision or a similar platform to familiarize yourself with the publication and reporters
Identify a few reporters who look like promising targets
Visit the publication's website and look for two things:

When the reporter's last article was published (if they haven't published a piece in more than two months, remove them from the list)
Whether they've recently written about your topic or related ones

Check out the reporter's Twitter account to gain insights
Some reporters like to tweet about the bad pitches they've received or how they like to be pitched.
If after conducting these steps the reporter still seems like the best contact, add them to your media list.
3. Check your list, then check it again.
Reporters are changing beats and publications faster than ever. It's imperative to re-check your list before every pitch distribution to make sure the reporter is still at the publication, still on that beat and is the best person for your pitch.
There's no greater feeling than securing a media interview for your company or client. Improve your chances for success by putting the proper foundational materials in place.