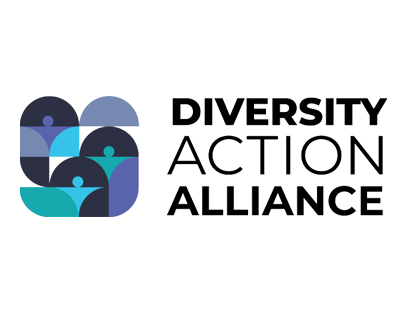 Lawrenceville, NJ (October 27, 2022) — Taft Communications' Senior Director, Sheila Cort, has been honored as a Distinguished Communicator by the Diversity Action Alliance (DAA), a coalition of public relations and communications leaders. Cort, who has spent more than 30 years of her career in communications and consultancy, leads the firm's DEI focus area and heads the company's leadership communications practice, Taft ClearPoint®, helping clients enhance their leadership, corporate, and DEI communications. The recognition was announced at the 2022 DAA Diversity Dinner, which Cort and Taft CEO Ted Deutsch attended, celebrating alongside friends and industry colleagues.
"DEI efforts and supporting communications will drive change today and into the future, and I am excited about the role Taft is playing in this critical space," Cort said. "I thank the DAA for its continuous efforts to create positive change in our industry and for taking the time to honor so many incredible DEI leaders."
Taft also received accolades for its annual State of Diversity® public opinion survey conducted by the Rutgers-Eagleton Poll. The firm was a finalist for the DAA's "2022 Best DEI Communications Research" award. Taft commissioned the survey nationwide, polling workers on their experiences related to diversity at home and in the workplace.
"After five years of observing these trends in our home state of New Jersey, we were excited this year to expand our State of Diversity survey nationally to see how workers across the country view these critical issues," Deutsch said. "We are pleased to see our team's hard work on this expanded project recognized by our peers with the Diversity Action Alliance and hope the research will inform how organizations approach their own internal DEI policies and communications."
See the full list of honorees and finalists.
About Taft Communications
Taft is a communications consultancy with nearly 40 years of experience. Through strategic communications and leadership development, Taft guides clients to meaningful expressions of purpose to drive positive impact — for all stakeholders, including customers, employees, shareholders, communities, and the earth and environment. Taft ClearPoint®, the firm's practice in leadership communications, is the go-to source for leaders and aspiring leaders to acquire the skills needed to master today's "constant conversation."
Learn more at taftcommunications.com and follow @TaftComms on LinkedIn, Twitter, and Facebook.
About the Diversity Action Alliance
The Diversity Action Alliance is a coalition of Public Relations and communications leaders joining forces to accelerate progress in the achievement of meaningful and tangible results in diversity, equity, and inclusion across the profession. The DAA's mission is to bring together the world's top leaders in Public Relations and Communication in pursuit of an urgent and critically essential goal: to achieve continuous improvement for people of color as measured by recruitment, retention, and representation in management. Learn more at diversityactionalliance.org.