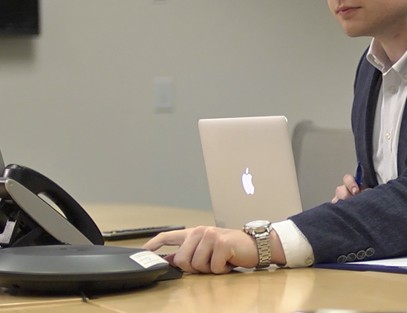 We're facing a difficult time as Coronavirus spreads. There's a lot of anxiety around what precautions should be taken, and many businesses and organizations are preparing infectious disease plans. In addition to increasing hand washing, staying home when you are sick and limiting travel, some precautions include moving meetings from the workplace to an electronic setting.
As you think about how to limit the risk, the below Taft ClearPoint training video "Leading Thru Tech: Mastering Electronic Communications" will help you conduct more productive virtual communications such as conference calls, WebEx meetings or video conferences:
Click to tweet: These 10 tips from @taftcomms will help you conduct more productive and engaging virtual communications: http://ow.ly/LIgy50yR28U #conferencecalls #remoteworking #workingfromhome
The following 10 tips will also help you keep remote meetings productive and engaging: 
Treat it like it's a radio show: You're the host, in control. Listen to your favorite news/talk radio host (think NPR), and that will give you a hint as to how to move conversations forward with nothing but words and voice tone.
Keep the program clear, focused and moving forward: Review your agenda, objectives and expectations up front.
Make the clock the enemy; show your team you value their time by starting and ending on time.
Speak more slowly and clearly than you normally do, as well as a little louder.
Use numbers a lot ("There are two issues on the table. One…and two…"); they help people follow where the conversation is going.
Use names. Have people introduce themselves before they speak.
Speak in concise sentences.
Be simple and clear in slide presentations — one point per slide.
Use tone of voice to emphasize your key points.
At the end, summarize conclusions and next steps.
Sheila Cort contributed to this article.