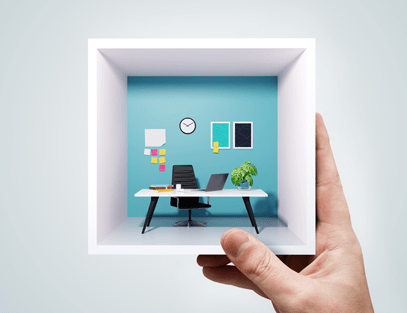 Strategic communications for nonprofits is familiar territory for Taft. In collaborating with organizations both large and small, we've learned lessons that can help smaller departments punch above their weight.
The nonprofit world is filled with big ideas, big goals, and big dreams, but they often face the challenge of a small communications department. In many cases, the size of the team can be counted on one hand, and, sometimes, with just one finger.
So, how can you not just survive, but excel? Without the elaborate support resources sometimes found in the corporate world, how do you advance your mission, increase your impact, and achieve your goals? (Oh, and hang on to your sanity in the process.)
Click to tweet: When you're part of a small communications team, you have to think a little differently in order to successfully execute your #communicationsstrategy. These five tips can help: http://taftcomms.com/MaFj50NfKnf via @taftcomms
You have to think a little differently, in order to successfully execute your communications strategy. Here are five tips that can help:
1. Always be selling within your organization — At every opportunity, remind those around you, especially at the leadership level, of the vital importance of messaging to the success of your mission. Key aspects, like fundraising, depend on people being fired up about what the organization is trying to accomplish, and that depends on a clear explanation of the core purpose. By reinforcing, again and again, how essential it is to communicate, you may find the larger team more receptive when you request the people and tools you need.
2. Connect with other teams — A small department can sometimes feel lonely, but, remember, yours isn't the only one. There are countless other groups with their own missions and their own limitations. Meet these people — in person at events, and online through groups. Swap information and solutions. Your foxhole may seem isolated, but there's a whole army out there for support, if you just put a little effort into finding it.
3. Get extra training — When you're wearing a lot of hats, it can be easy to get overwhelmed. The more you know about each of the functions you're asked to perform, the less stress will be associated with each one of them. You don't need to master everything, but learning a little more will make you more comfortable either doing the task yourself or working with an outside partner on it. Online training options like SkillShare or LinkedIn Learning can be a simple, inexpensive way to increase your knowledge base.
4. Set boundaries and expectations — You may be a smart, dedicated problem-solver, but you're not a magician. When the ask exceeds what is possible (or reasonable), you can (and should) explain why more is needed. More time. More information. More hands on the job. A good organization wants a strong effort from the communications department, but not a burned-out team with high turnover. Don't be afraid to reality-check the things you're asked to do.
5. Save time for the message itself, not just the distractions — In the middle of all that you're asked to do, prioritize the tasks that relate to getting the right core message. Choosing the right words and ideas for the core narrative are critical to any communications plan, and should go at the top of the to-do list. Don't let that work get crowded out by logistics and administration. If something needs to be de-prioritized, try to make it something non-essential to building the message itself.
There are many great things about working in communications for a nonprofit. Chief among them, it feels good to know that all your hard work and communications skills are in the service of a group that has a meaningful mission.
It's also normal to experience some unique challenges that come with the role. Armed with these simple tips, hopefully you're able to turn a few more of the big goals into big wins.
If you're looking to work with a purpose-driven firm that specializes in nonprofit communications, get in touch to see how we can help. Send an email or fill out the form below.