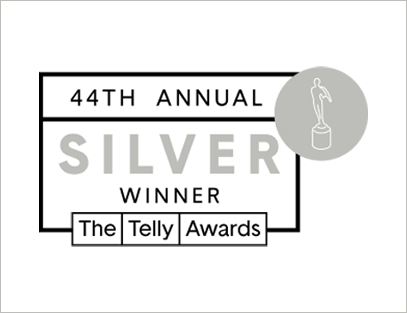 Award-winning video highlights Taft's commitment to social impact and environmental sustainability
(Trenton, NJ)- July 11, 2023 — Taft Communications, a purpose-focused consultancy, is proud to announce its recent success at the prestigious 2023 Telly Awards. "The Truth About Building Electrification," a video produced on behalf of client ReThink Energy NJ, garnered accolades in multiple categories, further cementing Taft's reputation for excellence in creative storytelling and impactful messaging for environmental issues. Taft was recognized with two silver and two bronze awards.
The Telly Awards honor excellence in video and television across all screens and is judged by leaders from a multitude of different media platforms including BBC World Service, Netflix, Dow Jones, Hearst Media, National Geographic Society, ESPN Films, and Vimeo.
Taft won in four categories:
2023 Silver Telly Winner: Social Video: General-Public Service & Activism
2023 Silver Telly Winner: Social Video: General-Not for Profit
2023 Bronze Telly Winner: Social Video: General-Sustainability
2023 Bronze Telly Winner: Social Video: General-Political & Campaigns
" 'The Truth About Building Electrification' video not only succeeded in capturing the attention of the public but also drove tangible results for ReThink Energy NJ, a nonprofit organization working to accelerate the transition to clean energy in New Jersey," said Taft Vice President Jayne O'Connor, who led Taft's work for the client.
"We're honored to receive these awards, which recognize the impact of our strategic storytelling and demonstrate our commitment to driving purposeful social change on behalf of our mission-driven clients."
About Taft Communications
Taft is a communications consultancy with 40 years of experience. Through strategic communications and leadership development, Taft guides clients to meaningful expressions of purpose to drive positive impact — for all stakeholders, including customers, employees, shareholders, communities, and the earth and environment. Taft ClearPoint®, the firm's practice in leadership communications, is the go-to source for leaders and aspiring leaders to acquire the skills needed to master today's "constant conversation."
Learn more at taftcommunications.com and follow @TaftComms on LinkedIn, Twitter, and Facebook.
About The Telly Awards
The Telly Awards is the premier award honoring video and television across all screens. Established in 1979, The Telly Awards receives over 12,000 entries from all 50 states and 5 continents. Entrants are judged by The Telly Awards Judging Council — an industry body of over 200 leading experts including advertising agencies, production companies, and major television networks, reflective of the multiscreen industry The Telly Awards celebrates. Partners of The Telly Awards include Green The Bid, SeriesFest, Video Consortium, Ghetto Film School, We Are Parable, Future of Film, NAB, Stash, NYWIFT, Production Hub with support from The Commercial Director's Diversity Program.