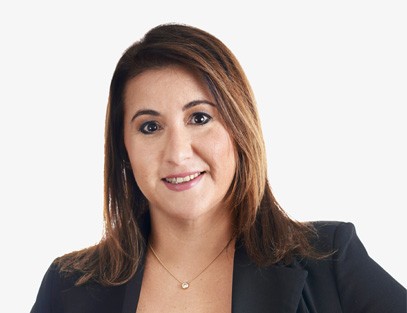 Industry veteran brings two decades of integrated strategic communications experience to the firm
Trenton, NJ (October 12, 2023) — Taft Communications, a purpose-focused communications consultancy, announced today that Lindsey Pascarella has joined the team as the firm's first chief client officer. An award-winning communications professional, Pascarella brings a 20-year track record of success with national communications agencies, serving as a trusted leader and counselor across many industries and a diverse range of categories, including content development, corporate social responsibility, consumer packaged goods, health and wellness, and influencer marketing.
In this newly created role, Pascarella will join Taft's executive committee alongside chief executive officer, Ted Deutsch, and chief financial officer, Mark McNulty. In addition to overseeing account operations, she will work closely with account teams to provide high-level strategic guidance, drive strategic growth, and optimize client results.
"Adding the position of chief client officer reinforces our commitment to excellent service and enhances our capabilities to provide purpose-focused communications to our clients," Deutsch said. "Lindsey's vast industry experience and talent for driving high-performing teams will further strengthen the firm as we embark on our 40th year in business and continue our growth trajectory."
"I am honored to be joining the incredible Taft team as its first chief client officer during a time when the firm is gaining increasing recognition as a boutique industry leader," Pascarella said. "Taft has an exceptional track record of client service and creativity, and I am excited to apply my experience creating cultural relevance for brands, thought leaders and non-profits to help organizations realize the power of their purpose."
Before joining Taft, Pascarella most recently served as senior vice president and managing director for Krupp, a NYC-based firm specializing in developing and amplifying platforms for thought leaders, authors, and experts. Prior to that, during her tenure at MWWPR, she spearheaded integrated communications programs for some of the most-recognized companies and brands.
Connect with Lindsey on LinkedIn.

About Taft Communications
Taft is a communications consultancy with 40 years of experience. Through strategic communications and leadership development, Taft guides clients to meaningful expressions of purpose to drive positive impact — for all stakeholders, including customers, employees, shareholders, communities, and the earth and environment. Taft ClearPoint®, the firm's practice in leadership communications, is the go-to source for leaders and aspiring leaders to acquire the skills needed to master today's "constant conversation." The firm is a member of PROI Worldwide, a global network harnessing the collective power of the world's most entrepreneurial communications firms.
Learn more at taftcommunications.com and follow @TaftComms on LinkedIn, Twitter, and Facebook.
# # #