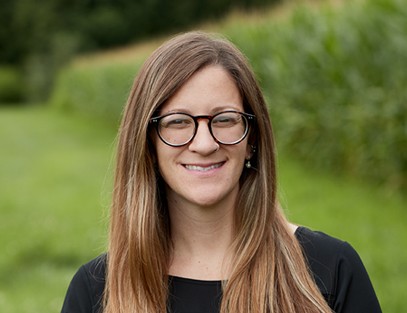 I've always loved writing and been inquisitive and forward thinking. Naturally, I pursued print journalism but always had my pulse on the digital future of the industry. Despite my love for newspapers and magazines — and the style of writing that comes along with those types of publications — when I saw the opportunities were shifting online, I started to shift, too.
I began my career focused on arts and entertainment with an ultimate goal of writing features for Rolling Stone. Strangely enough, that world collided with covering politics at some point and led to more of a hard-news path. As the industry evolved, so did I and I started working for dotcoms. Digital media, and eventually social media, allowed me to tell stories (and promote them) in a different way — shorter form articles enhanced with slideshows, audio or videos.
I landed at a magazine (as the web editor and digital marketing manager) that focused on raising families with a natural and organic perspective. It was there that I became more in tune with my love and care for the environment and sustainability.
Learning what habits negatively affect the environment or what products include potentially dangerous toxins, and sharing those stories, was rewarding not only as a career path, but also because I was helping to educate others and doing my part to make the world a little bit better of a place.
Now, through my work at Taft, I'm continuing my journey to tell and share stories for the greater good. I help raise awareness against the harms of dirty fossil fuels and fight unnecessary pipelines. I share inspiring stories of progress and action that will help tackle climate change. And I'm always keeping my eye on the latest digital trends and what's to come next.