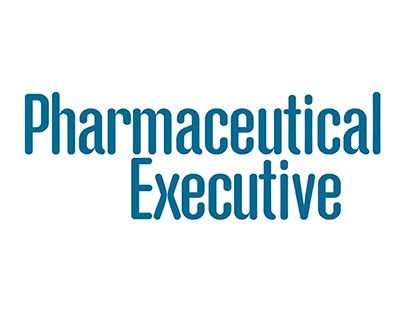 If HEOR teams don't clearly and concisely define themselves, their discipline, and their mission, they risk failure and irrelevance. A thoughtful communications program aimed at colleagues will win them due recognition of the value they bring, a say in key business decisions, and ongoing relevance.
As I've learned in my years working as a communications consultant to executives who work in health economics and outcomes research (HEOR), too few of their internal colleagues have a strong sense of what HEOR does and why it matters. As a result, HEOR is often relegated to supporting role: a resource for development, medical affairs, or commercial but not a driving force in strategy.
It shouldn't be this way. In light of the shift to value-based care and the challenges it brings, HEOR needs to assume a greater role in major business decisions from discovery through commercialization. In fact their organizations' success—and longevity—depend on it. If you are an HEOR leader, it's time to tell your group's own value story.
Make an Introduction
The first step in becoming a true strategic partner is to step onto the stage for a long-overdue introduction. Get the word out. Talk to your colleagues: in the halls, in the cafeteria, in the elevators, in the gym. The greater their understanding of HEOR, the more effective you will be. So it's critical that they know what HEOR does, why it matters, and above all, how it benefits their goals.
When you communicate, you need to go well beyond just saying that you analyze drugs in their real-world context. You need to show how HEOR supports new products and drives success across the company. In what ways do you support R&D? How do you influence what goes on a label? How do you empower colleagues to deal with regulators, payers, and HTAs?
The Importance of a Communications Partner
Talking shop over a salad is one thing, but organization-wide communications are altogether another. Most HEOR groups are too busy to do their own internal communications. That's why you need a partner—within the organization or through an outside vendor—to help deliver the message.
A communications partner will help you find the language to define your department's identity and mission. Concretely speaking, this means elevator speeches, Q&A, a few slides you can use at the start of interdepartmental presentations, even a print piece that succinctly captures your group's value proposition. A partner should provide other tactics to get the message out: videos, email blasts, printed brochures, lunch-and-learns. Count on them for execution.
When you work with a partner, you'll have to commit to feeding them content, helping them understand what you do, and reviewing drafts. It will be worth the effort. You'll win a higher profile and better reputation for your team. And you'll gain clout that will help you advance your research agenda.
Selecting a Partner
If internal communications departments have the capacity, you should turn to them for assistance first. If not, then you'll need to go outside. The best way to select a partner is to ask your colleagues in communications for the names of reputable healthcare communications consultancies. Then, reach out to the candidates. At the very least, candidates should be able to claim prior experience working with an internal department looking to tell its story to the wider organization. If they have HEOR experience to boot, you're lucky–HEOR communications is a rare skill. If not, make sure the people you'd be working with are smart and eager to learn. A tip: the test of a communications partner is his or her ability to repeat technical things back to you in simple language. An easy way to assess them is to explain a core term in HEOR, like budget impact analysis, and ask them to paraphrase it. If they can do it in a way a smart high-school senior would understand, they've cleared an important hurdle.
For the field of HEOR to live up to its potential, individual HEOR teams need to speak up. They need to define who they are, guide core decisions in the organization, and claim their achievements. When colleagues ask, "What do you do in HEOR?," you and your team need to have a good answer. Eventually, the day should come when no one has to ask that question at all.
This article was originally published in Pharmaceutical Executive on November 16, 2017.