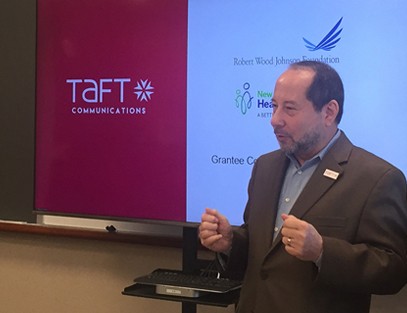 I once had the pleasure of moderating a panel of state legislators that included Stacey Abrams, who was then a member of Georgia's state House of Representatives and in 2018 narrowly lost the election for governor.
The audience was 300 or so state tax and budget policy analysts from across the country — the wonkiest of wonks.
If anyone needed to hear about the importance of calibrating your message to appeal to the knowledge and interest levels of your audience, it was this group.
But she added a twist. Her advice: "When you come and talk to me, use language that I can use with my colleagues and constituents." She wasn't suggesting that she would have a hard time understanding their policy talk. She's a graduate of Yale Law School who went on to practice tax law.
Click to tweet: If you want to convince others to support your ideas, it's crucial for your message to model what both experts and non-experts can handle. http://ow.ly/JsXP50ykQ3q @taftcomms #messaging #communications
Abrams's point was that, though she could grasp the ins and outs of tax policy, if you want her to try to convince others to support your ideas, it's crucial for your words to model what non-experts can handle.
I've run across a lot of highly accomplished people who begrudgingly admit that they should explain things at a level below their own knowledge when they address non-experts. But, too often, they think that when talking to experts they can jargon-up the presentation with no risk.
They need to think again.
Here's a question: Do you wear seat belts when you drive? I hope you do. And, do you wear seat belts every time you drive? I hope you do that, too, because if you don't wear seat belts all the time, you're just gambling that you're wearing them at the right time.
It's kind of like that with good messaging, too. Even if you think you're preaching to the choir, don't abandon clarity and simplicity. You never know who they'll be talking to next.