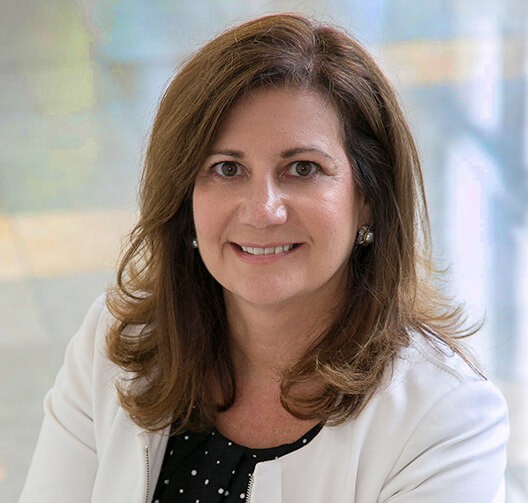 Taft Communications Vice President Jayne O'Connor Named One of NJBIZ's Best 50 Women in Business for 2017
Honor Goes to a Taft Executive for Second Year in a Row
LAWRENCEVILLE, NJ (March 21, 2017) – Twice in two years, Taft Communications has seen a team member honored by NJBIZ as one of the year's Best 50 Women in Business. New Jersey's leading business journal presented the honor to Jayne O'Connor, Vice President of Communications, alongside 49 other notable NJ women, at its annual event held in Somerset on March 20th.
"Jayne's blend of insight into how New Jersey works and passion to make this a better state makes her a rare treasure," said Taft Co-Founder and Executive Vice President Mara Connolly Taft – herself a recipient of the award in 2016. "Not only has she has been a driving force for communications for many New Jersey public, nonprofit and corporate institutions, but Jayne always leverages her own success to elevate others."
Before Taft, O'Connor's experience included working as Press Secretary for Governor Christie Todd Whitman and Legislative Liaison for Attorney General Deborah Poritz – both the first women in New Jersey history at their respective jobs. O'Connor also held the position of Executive Director of Strategic Marketing and Communications for Capital Health, and Director of Corporate Communications for Bristol-Myers Squibb.
Since joining Taft in 2015, O'Connor has overseen public relations and public affairs accounts, most notably the ReThink Energy New Jersey initiative promoting renewable energy and fighting unneeded pipelines.
"Jayne's commitment to ReThink Energy New Jersey showcases her drive to build a better future for our state," said Ted Deutsch, president of Taft. "That work, and her personal convictions, perfectly represent Taft's mission to help organizations and their leaders convey ideas that inspire meaningful change in their workplace — and the world."
O'Connor, a resident of Robbinsville, NJ, helped found the Mercer County chapter of Dress for Success, and also served as chair of the board of directors. Other board positions include two YMCAs, the Mid-Jersey Chamber of Commerce, NJ Spotlight, as well as the founding advisory board for the Fund for Women and Girls at Princeton Area Community Foundation.
"It's truly an honor to be included among so many impressive leaders throughout New Jersey," said O'Connor. "We all value the importance of supporting each other in our successes, and providing guidance to future generations."
In 2015, O'Connor was named one of four "Women of Achievement" by the Women in Business Alliance of the Princeton Chamber of Commerce, and honored with a Tribute to Women Award from the Princeton YWCA. In 2014 she earned a Champion of Business Award from the Princeton Regional Chamber of Commerce, and was recognized as a Woman of Distinction by the Girl Scouts in 2010.
About Taft Communications
Taft is a New Jersey-based team of communications strategists with over 30 years of experience helping organizations and their leaders convey ideas that inspire meaningful change in their workplace — and the world. Clients include foundations, Fortune 500 companies, hospitals and universities, and environmental and nonprofit groups. The firm has particularly in-depth experience in: health, life sciences and biotech; education and public policy; and environmental and energy sectors. Taft's ClearPoint division provides today's leaders – and tomorrow's – with courses, clinics, and coaching to help them manage the "constant conversation" that defines leadership. Learn more at taftcommunications.com and follow @TaftComms on twitter or Facebook.com/TaftCommunications