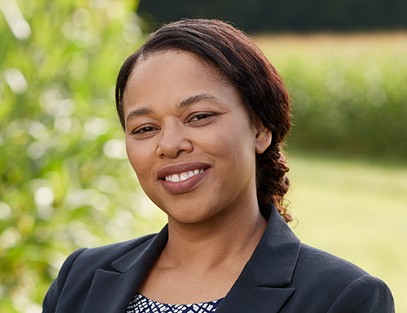 Veteran communicator key in growing the Taft ClearPoint® leadership communications practice
LAWRENCEVILLE, NJ (April 13, 2023) – Taft Communications, a purpose-focused consultancy, has announced that veteran communications leader Sheila Cort has been promoted to vice president. In her seven years at the firm, Cort has been instrumental in leading Taft's corporate and leadership communications efforts.
"Since joining Taft in 2016, Sheila has been an invaluable leader in our organization and member of the management team. She is a trusted client lead for our corporate and DEI communications clients, and leads our leadership communications practice – Taft ClearPoint®," said Ted Deutsch, Taft CEO. "As vice president, she will play a key role in our growth plans."
During her time at Taft, Cort has led or co-led communications strategy and execution plans, and/or leadership communications coaching, for a variety of corporate and DEI-related clients, including PSE&G, The Rockefeller University, University of Pennsylvania, Bristol Myers Squibb, Macmillan Publishing, and Robert Wood Johnson Foundation, among others.
Cort serves as head of the Taft ClearPoint leadership communications practice, which provides coaching to individuals and teams to develop their leadership communication skills in the areas of interpersonal, emotional intelligence, executive presence, presentation, and written communications, through both group and one-on-one  engagements. She also heads up Taft's Diversity, Equity, and Inclusion communications practice, which advises corporate chief diversity officers and other clients and oversees Taft's State of Diversity® survey.
"I'm fortunate to live my passion every day through my work at Taft," Cort said. "My greatest reward is in helping clients effectively communicate and execute their initiatives and seeing coachees achieve their next levels of communications success and the benefits they receive from doing so. I look forward to my continued and expanded roles at Taft, and helping the organization, our team, and our clients grow to greater heights."
Sheila was recently recognized for her accomplishments in the DEI space, by being named a Distinguished Communicator by the Diversity Action Alliance during its 2022 DAA Diversity award event in NYC, and served as keynote speaker for the ISPOR Women in HEOR event at the ISPOR 2022 Annual International Conference.
Prior to joining Taft, Cort held escalating positions at two international PR firms, served as vice president of corporate communications at Jackson Hewitt Inc., and was a consultant for a major diversity strategic advisory organization. She holds a bachelor's degree in speech communications from Syracuse University.
About Taft Communications
Taft is a communications consultancy with 40 years of experience. Through strategic communications and leadership development, Taft guides clients to meaningful expressions of purpose to drive positive impact — for all stakeholders, including customers, employees, shareholders, communities, and the earth and environment. Taft ClearPoint®, the firm's practice in leadership communications, is the go-to source for leaders and aspiring leaders to acquire the skills needed to master today's "constant conversation."
Learn more at taftcommunications.com and follow @TaftComms on LinkedIn, Twitter, and Facebook.