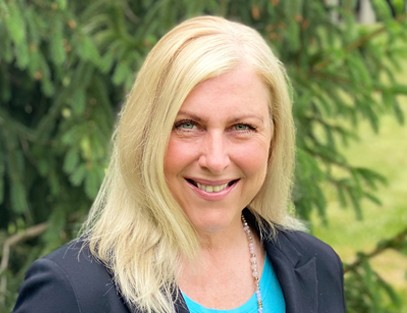 Blandon joins diverse roster of experts at purpose-driven firm
Lawrenceville, NJ (October 5, 2021) — Taft Communications today announced that Lydia Blandon, a veteran of more than 20 years in global corporate communications, has joined the firm as senior director. This latest hire follows several others in recent months as the strategic communications consultancy continues to grow.
Blandon is supporting Taft clients such as AbbVie, Bristol Myers Squibb, and ISPOR in developing communication plans and prepping for and executing events. With experience in all aspects of corporate communications, she will serve as the focus area lead for Taft's employee engagement work.
"We're excited to continue adding top notch talent to Taft's expanding team," said Ted Deutsch, CEO of Taft. "Lydia's extensive experience with regulated industries and her work in driving purpose through high impact employee communications initiatives, makes her a great match for Taft."
Before joining Taft, Blandon most recently led the development, approval, and release of global marketing and internal communications plans and tactics within Global Brand Strategy for Oncology (KEYTRUDA + LENVIMA) as a consultant at Merck. Her career includes positions within agencies and companies serving such brands as Prudential Financial, Janssen, CIT Group, and AT&T.
Blandon earned her bachelor's degree in communication from Rutgers University.
Connect with Lydia on LinkedIn.

About Taft Communications
Taft is a communications consultancy with more than 35 years of experience. Through strategic communications and leadership development, Taft guides clients to meaningful expressions of purpose to drive positive impact — for all stakeholders, including customers, employees, shareholders, communities, and the earth and environment. Taft ClearPointSM, the firm's practice in leadership communications, is the go-to source for leaders and aspiring leaders to acquire the skills needed to master today's "constant conversation."
Learn more at taftcommunications.com and follow @TaftComms on LinkedIn, Twitter, and Facebook.