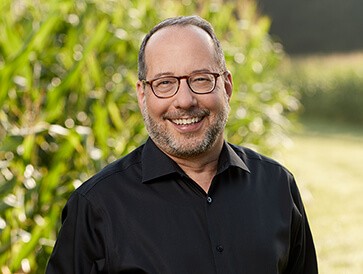 Shure joins strategic communications firm as Senior Director; Taft's second former Gubernatorial Spokesperson
Lawrenceville, NJ (January 18, 2017) – The new year brings new growth for Taft Communications ("Taft"), with the announcement that former gubernatorial communications director Jon Shure has joined the rapidly-expanding Central Jersey-based firm. Shure is a senior director, working for such clients as ReThink Energy New Jersey, Rutgers University, and the Wine Institute's Free the Grapes campaign.
Shure, who worked as director of communications for Gov. Jim Florio during his 1990-1993 term, joins Taft vice president Jayne O'Connor, former press secretary for Gov. Christie Todd Whitman, along with numerous other experts from a variety of communications backgrounds. Together, O'Connor and Shure will spearhead further expansion of Taft's public issues practice.
"Jon Shure's robust experience in local and national politics, journalism, policy research, and philanthropy immediately strengthens our ability to counsel clients strategically," said Ted Deutsch, president, Taft Communications. "He is the consummate expert in crafting motivating messages for different target audiences, including politicians, members of the media, and the public at large."
As founder and former president of New Jersey Policy Perspective, and most-recently the director of state communications for the Center on Budget and Policy Priorities in Washington DC, Shure has vast experience communicating precisely about policy and public affairs.
Shure's career also includes serving as vice president for The Twentieth Century Fund (now The Century Foundation); teaching at Rutgers University, New Brunswick, as an adjunct professor of political science; and directing seminars for Lead New Jersey. He began his career as a journalist covering politics for The Record newspaper of Bergen County.
"Working with the team at Taft enables me to put together what I've learned from working for newspapers, think tanks, and in government to advance the interests of Taft's wide variety of clients," said Shure. "I appreciate the firm's commitment to helping people who do great work make their stories heard."
Shure earned his Bachelor's from Cornell University and has a Master's in Journalism from the University of Missouri. He sat on the board for the Center for Non-Profits and was board chair for the Maryland Center on Economic Policy. Shure lives in Ewing Township.
In 2016, Taft opened a second office in Newark. The firm has also received special recognitions from both NJBIZ and PRNews over the past two years.
About Taft
Taft is a New Jersey-based team of communications strategists with over 30 years of experience creating and implementing targeted solutions for mission-driven clients across the globe. The Taft team is composed of experienced professionals from diverse backgrounds and industries working together to respond to both internal and external business challenges. Clients include foundations, Fortune 500 companies, hospitals and universities, and environmental and nonprofit groups. The firm has particularly in-depth experience in the health, life sciences/biotech, education/public policy, and environmental/energy sectors. Taft's ClearPoint division provides today's leaders – and tomorrow's – with courses, clinics, and coaching to help them manage the "constant conversation" that defines leadership. Learn more at taftcommunications.com and follow @TaftComms on twitter or Facebook.com/TaftCommunications