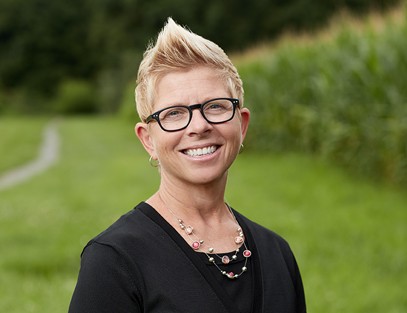 LAWRENCEVILLE, NJ (April 24, 2019) – Taft Communications announced today the promotion of Connie Ludwin to vice president. With nearly six years at the firm, Ludwin has been instrumental in managing several key client accounts and directing human resources and account operations.
"We are very pleased to see Connie move into this senior position at Taft, as she has taken on growing responsibility at the firm over the past several years," Taft President Ted Deutsch said. "She has played a leading role in our account management, HR and ongoing growth, helping Taft solidify its position as one of the leading New Jersey-based communications firms serving companies, nonprofits, foundations and public agencies."
Before starting with Taft in 2013, Ludwin spent 25 years in various roles with the Boys & Girls Club in New Jersey, 13 years of which was spent as the nonprofit's CEO. In this position, she pioneered the first statewide collaboration of local Boys & Girls Clubs in the country and positioned them as the premier youth development organization in New Jersey.
Following her passion for various causes in the community, Ludwin has also served as vice president on the board of the Center for Nonprofits in New Jersey, marketing chair for the Center of Spiritual Living Morristown, member of Executive Women of New Jersey and as a fellow for Lead New Jersey. Her enthusiasm for supporting the nonprofit sector has translated into her work at Taft, including Robert Wood Johnson Foundation, Council for New Jersey Grantmakers and the Horizon Foundation for New Jersey.
Ludwin has a bachelor's degree from Kean University and certificates in nonprofit management from Columbia University and Seton Hall University.
About Taft Communications
Taft Communications has 35 years of experience crafting strategic communications that help people and organizations who do good work inspire audiences to action. With particular expertise in the health & life sciences, public policy & education, and energy & environment sectors, Taft helps clients achieve meaningful change in the workplace and the world. The firm's ClearPoint practice provides today's leaders — and tomorrow's — with courses, clinics, and coaching to help them manage the "constant conversation" that defines leadership. Learn more at taftcommunications.com and follow @TaftComms on Twitter, Facebook and LinkedIn.