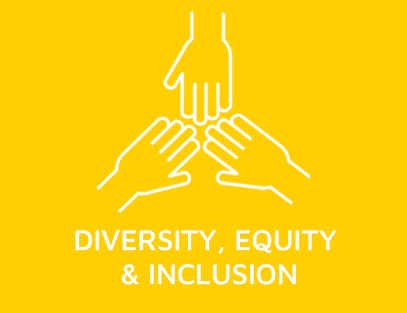 Like so many other people and organizations, Taft Communications is on a journey of discovery and improvement.
Ours began with holding diversity as a core value long before the latest surge of attention and awakening, and the doubling-down of our commitment to advance the principles of justice, equity, diversity, and inclusion (JEDI).
To practice what we preach, we want to share where we're heading and invite our friends and partners to hold us accountable.
For years, Taft and many of our team members have been involved with diversity, equity, and inclusion (DEI) activities through our work with clients — and in prior careers as nonprofit executives, board members, or chairs of company D&I councils. That being said, our core expertise is communications. We are strategists that partner with clients, such as DEI leads, HR heads, and company executives, to help them articulate clearly and concisely, internally and externally, their vision, values, and commitments toward a more diverse, inclusive, equitable, and just world.
When we counsel clients, we have always emphasized the importance of communicating authentically, being transparent about both their starting point and aspirations and engaging diverse voices every step of the way. That is the same spirit we apply to our own internal efforts.
In 2021, like many organizations, Taft expanded and formalized our own DEI efforts to deepen the practice of what we preach. We created a justice, equity, diversity, and inclusion (or JEDI) action plan and a JEDI Council, which I proudly chair.
"For both our clients and for ourselves, there are few things more important than maintaining an authentic commitment to diversity, inclusivity, equity, and justice for all. Yes, it's good for business, but first and foremost, it means consciously overcoming historic inequities. For us as individuals, it brings more meaning and purpose to why we get up in the morning and do the work we do."—Ted Deutsch, CEO, Taft Communications.
Our more formal JEDI plan has undoubtedly been spurred on by the continued high-profile examples of injustices against people of color over the past two years. In late 2020, our senior team examined Taft's state of affairs in such areas as staffing, workplace culture, and business operations and developed the following DEI focus areas and goals:
Improve Taft's racial/ethnic makeup by increasing the number of BIPOC employees hired in 2021.
Balance gender diversity by increasing the percentage of non-female employees, with at least one non-female candidate interviewed in every hiring search.
Ensure pay equity by reviewing current compensation with an HR consultant and considering the market and peer companies.
Require managers to work with direct reports to develop and implement plans to grow and advance professionally.
Monitor team wellness and Taft culture through quarterly surveys and a yearly culture survey and respond to issues and concerns within 30 days.
Acknowledge diversity holidays, events, commemorations, etc., that recognize and celebrate every community (Black, Hispanic, Asian, LGBTQ+, etc.).
Conduct at least two company-sponsored, all-staff trainings on unconscious bias, intergenerational workplaces, or racial injustice.
Maintain a "Purpose & Impact" channel in Taft's Microsoft Teams to share resources, have online discussions, and celebrate diversity by posting at least once per week.
Require all employees to participate in at least one webinar or in-person event that increases their cultural competency.
Public education and impact

Educate, involve, and engage stakeholders and support equity, inclusion, and justice through:
Conduct at least one all-team volunteer/community service event that advances equity, inclusion, and/or justice.
Dedicate Taft blogs to DEI topics and position diverse voices within the organization as thought leaders at least quarterly.
Become an active member of the NJBIA DEI Executive Roundtable and provide communications support.
Marketing & communications

Review all Taft comms (website, social channels, print, etc.) and follow the inclusive style guide and Conscious Style Guide: Design + Images so that our terminology, design, and images reflect our values.
Use asset-based language that describes people based on their strengths and aspirations rather than their deficits.
Customize our Taft media list and network to include more individuals and/or media outlets that are BIPOC owned and/or focused on BIPOC audiences.
Use Twitter at least once per month to help highlight racial disparities by sharing relevant content.
DEI Core Client Focus Area

By engaging partners as needed, deepen our knowledge and skills to effectively help clients communicate their DEI initiatives effectively, including obtaining new certifications.
Be active members of organizations within our industry that focus on DEI, such as:

Diversity Action Alliance
PR Council DEI Committee
NJBIA D&I Executive Roundtable
Business operations

Inventory the diversity of Taft vendors to determine baseline and identify target percentage for increasing diversity.
Continue to identify and utilize public resources for BIPOC subcontractors.
Diversify Taft vendors with an emphasis on underrepresented BIPOC owned businesses for a variety of services and subcontracts.
Each of these areas reflects our company values and the holistic approach needed to not only create a more diverse and inclusive workplace, but also contribute to creating a more just world.
For a firm of our size, our plan feels ambitious — as it should be. Transparency about our goals is key to empowering and engaging every team member and is at the heart of an inclusive culture. We continually track progress toward achieving our goals through a detailed scorecard which is reviewed during JEDI Council meetings and reported biannually to our leadership team.
Sharing our plan publicly — as we're doing here — is the next step in holding ourselves accountable. We understand the risk and vulnerability in doing so. We know we might fall short in one area or another and need to regroup or adjust based on new learnings. We believe it's worth doing all of this because accountability is essential to achieving the change we seek within our company and the world.
We welcome insights and actions that can help us be better.
If you have a comment or questions, please contact Connie Ludwin or Ted Deutsch or via the form below. If you are interested in Taft communications support for your own DEI initiatives, please contact our DEI focus area lead, Sheila Cort.
Regardless, we invite you to share your commitments publicly. Together we can create a rising tide that leads to durable and equitable change.