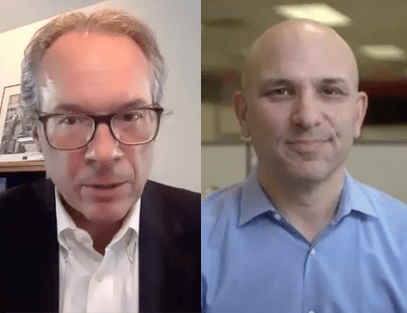 Companies these days are getting more serious about determining — and widely articulating — a purpose beyond the financial bottom line. On a recent installment of "NJBIZ Conversations," Taft Communications CEO Ted Deutsch discussed with NJBIZ Editor Jeff Kanige this trend and Taft's role in helping businesses with the communications side of the process.
"Social responsibility is more of a part of overall strategy, not just a 'nice to have,' " Ted explains. "Sustainability, responsibility, charitable actions, and diversity, inclusion, and equity are all under the 'purpose' umbrella." Taft is well equipped to help businesses and organizations that embark upon the "purpose" journey. "It's very much in our DNA," Ted says. "We're a values-based firm. That's both how we run our firm and the kind of work we like doing. The way we hire, our approach to DEI and justice, are very much aligned with that."
Ted's tip for business leaders: "Purpose and vision can't just come from the top down. Smart organizations find ways to gain input and involve people at all levels."
Watch the full interview here.
Leaders interested in crafting a plan to refine and better communicate their purpose can contact us via email or the below form, and can connect with Ted on LinkedIn.