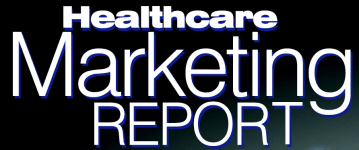 Taft Wins Gold at Healthcare Advertising Awards
Contact:
Katherine Zimoulis
[email protected]
609-683-0700
PRINCETON, NJ – April 19, 2012 – Taft Communications, an integrated advertising and marketing agency located in Princeton, New Jersey, has been honored with a Gold Award in the 29th Annual Healthcare Advertising Awards. The Healthcare Advertising Awards are sponsored by the Healthcare Marketing Report and are among the most respected in the industry.
Taft was bestowed with a Gold, the highest honor in the competition, for an integrated advertising campaign developed to launch the new Capital Health Medical Center – Hopewell. The integrated campaign incorporated TV commercials, radio spots, newspaper ads, transit and other out-of-home ads, banner ads, and a campaign microsite. The campaign, titled "Rethink Everything," received the Gold Award in the total advertising campaign category for hospitals with under 299 beds.
"We worked in close collaboration with the Capital Health marketing team to develop a break-through campaign that won the hearts and minds of the community," explained Christopher Cavanaugh, President of Taft Communications. "With our client's direction to think differently about hospital advertising, we were able to land on a concept which exceeded all expectations."
In addition to the Gold, Taft received individual merit awards for several other advertisements, including a television spot produced with CGI special effects for the Capital Health Center for Digestive Health; radio spots developed, produced, and placed as part of the "Rethink Everything" campaign; and a print advertisement for Plastic Surgery Associates of New Jersey.
Nearly 4,000 entries were received, making the awards the largest ever healthcare advertising awards competition. A national panel of judges was engaged in reviewing all entries based on creativity, quality, message effectiveness, consumer appeal, graphic design, and overall impact. The judges named a single Gold, Silver, and Bronze winner across eight entry groups in each of the more than 30 categories. Additionally, judges selected up to three entries per category to receive merit honors.
For more information on Taft Communications, contact Katherine Zimoulis at 609-683-0700 or [email protected].
 
About Taft Communications
Taft Communications (http://taftandpartners.com/) develops effective marketing strategies and breakthrough creative concepts that inspire audiences to action. Whether it's advertising, marketing, public relations, digital media, corporate communications, leadership development, or public affairs, Taft creates and delivers integrated programs across traditional and emerging media. Founded in 1983, Taft offers strategic insight and creative excellence to regional, national, and international clients across industry segments including health, consumer, technology, finance, and defense.
About the 29th Annual Healthcare Advertising Awards
The 29th Annual Healthcare Advertising Awards is the oldest, largest, and most widely respected healthcare advertising awards competition. The awards are sponsored by Healthcare Marketing Report, the leading publication covering all aspects of healthcare marketing, advertising, and strategic business development. For the complete listing of the Healthcare Advertising Awards winners, visit www.hmrpublicationsgroup.com.
###