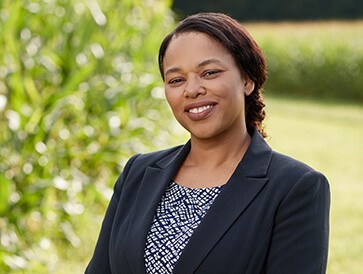 Taft Expands Corporate and Consulting Talent, Adding Sheila Cort, Director and Alanna Jamieson, Manager
Experienced professionals add more corporate communications, life sciences and diversity expertise to rapidly growing strategic communications firm
Lawrenceville, NJ (September 20, 2016) – Taft Communications, formerly known as Taft and Partners, today announced that it has named Sheila Cort as Director, as well as adding Alanna Jamieson as Communications Manager to its diverse roster of experts. These additions add significant agency and in-house communications experience, as well as deep knowledge of New Jersey, life sciences, Diversity & Inclusion communications, leadership communications and environmental issues.
Taft Communications is a New Jersey-based strategic communications firm with a global roster of clients. Its parent company ranked fifth on the 2015 NJBIZ List of Top Public Relations Firms.
"We are excited to add such great talent to our team, strengthening our public relations, internal communications, marketing and ClearPoint leadership communication coaching and consulting capabilities," said Taft President Ted Deutsch. "Sheila and Alanna are true stars who bring tremendous experience to Taft clients. Together with other recent hires and partnerships, they will help us to continue serving companies, foundations, and nonprofits without losing the hands-on, small-business agility our clients value so highly."
Cort's past experience includes serving as Vice President of Corporate Communications and Corporate Spokesperson for Jackson Hewitt, Vice President of Consulting for DiversityInc, and holding various communications positions at Cendant Corporation and Burson-Marsteller. In those roles, she successfully created and/or executed initiatives to support and market corporate brands, products and services; conducted crisis and issues management; and led communications and media relations training. Cort also consulted for a variety of corporate clients as President of marketing & communications at strategic marketing consulting firm BrightStar Group LLC. She received her Bachelor's degree in Communications from Syracuse University.
"After working in-house for various companies, as well as spending years as a consultant, joining an agency like Taft is the perfect next step for me," said Cort. "I love bringing my entrepreneurial spirit and deep understanding of communications to a mix of interesting and inspiring clients at Taft, and its ClearPoint communications division. I look forward to helping both Taft and ClearPoint continue to grow by providing creativity and excellent service to our clients."
Communications Manager Alanna Jamieson brings to Taft nearly a decade of communications and PR experience in healthcare and environmental arenas that span a variety of settings, including corporate, agency, consulting and startups. Her experience includes five years in corporate communications and commercial operations roles at Sandoz, the generics division of Novartis. Prior to that, she spent three years at MCS Public Relations in client-facing roles of increasing responsibility. Most-recently, Jamieson worked as a consultant to clients including E.T. Horn, SimplyDIRECT Corp., and the Lower Raritan Watershed Partnership. Jamieson earned a Bachelor degree in English from The College of New Jersey and an M.B.A. from Rutgers University.
"I have definitely found my place here at Taft, where the team puts experience, excellence and passion into everything they do," said Jamieson, who will work on the firm's ReThink Energy NJ campaign and other accounts. "As the firm grows its roster of work in renewable energy, life sciences, and philanthropy, I'm thrilled to help our clients communicate their important missions."
About Taft
Taft is a New Jersey-based strategic communications firm with 30 years of experience creating and implementing targeted communications solutions for mission-driven clients across the globe. The Taft team is composed of experienced professionals from diverse backgrounds and industries working together to respond to both internal and external business challenges. Clients include foundations, Fortune 500 companies, hospitals and universities, and environmental and nonprofit groups. The firm has particularly in-depth experience in the health, life sciences/biotech, education, and environmental and energy sectors. Taft's sister division, ClearPoint, the leadership communications practice provides courses, clinics and coaching to help leaders manage the "constant conversation" that defines leadership today. Learn more at taftcommunications.com and follow @TaftComms on twitter or Facebook.com/TaftCommunications