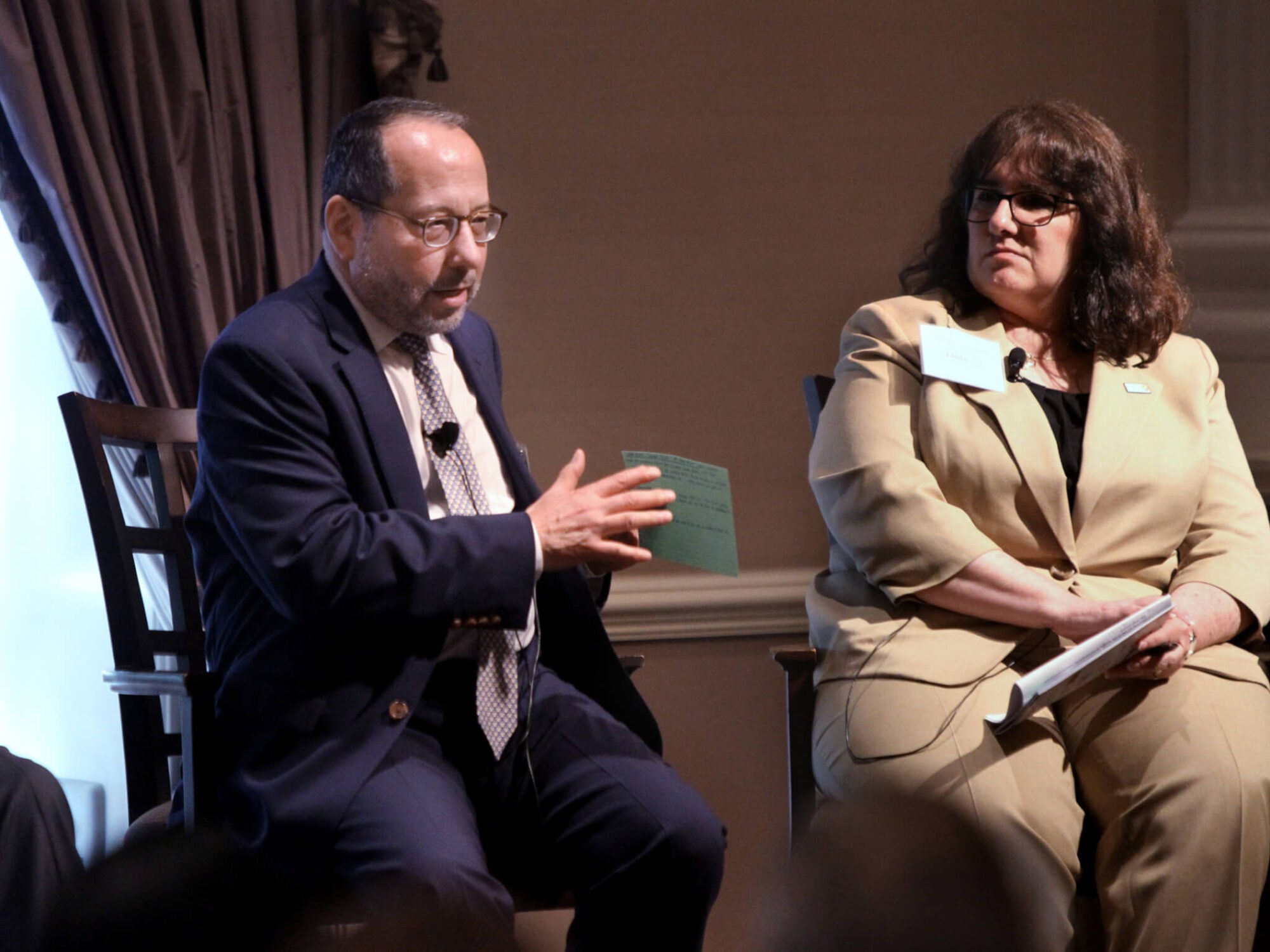 Award In Connection with 20th Anniversary of Founding Key Policy Think Tank
LAWRENCEVILLE, NJ (March 28, 2017) – Taft Communications announced today that Senior Director Jon Shure was recently honored by New Jersey Policy Perspective (NJPP) at an event celebrating the policy organization's 20th anniversary.
Shure founded NJPP in 1997 to broaden debate over how to help New Jersey communities thrive through public investment that promotes widespread economic prosperity.
The organization has been in the forefront of strengthening worker security through fair wages and such supportive policies as paid family leave and earned sick time — as well as promoting a state tax system that equitably raises the money needed for education, transportation, healthcare, and other building blocks of a strong economy.
Shure recently returned to New Jersey to join Taft, one of the leading NJ-based communications firms, where he co-leads the expansion of the firm's public issues-oriented work. His projects include the ReThink Energy NJ campaign advocating renewable energy sources; the Free the Grapes campaign to improve residents' access to directly shipped wines; and an upcoming series of reports by The Fund for New Jersey to inform 2017 legislative and gubernatorial election campaigns.
Shure is a resident of Ewing Township.
NJPP Board member Henry Coleman said, "Jon looked at the New Jersey policy landscape and noted that an important voice was missing. On matters of New Jersey state and local finances, economic justice and the concerns of the poor and the economically disadvantaged were not being considered. I shudder to think where New Jersey would be without NJPP and, thanks to Jon Shure, that's one nightmare that did not come true."
"I couldn't be prouder of how NJPP has grown in size and influence," Shure said. "Someone has to come up with bold, innovative ideas, and not be afraid to speak truth to power. That's what NJPP does."
More than 200 people attended NJPP's anniversary event, "Progress 2017: Paving the Way Toward Prosperity for All," held in New Brunswick on March 10. As part of the award, the board presented Shure with a caricature by noted New Jersey editorial cartoonist Mike Scott.
Shure led NJPP for 12 years before moving to Washington, D.C. to join the Center on Budget and Policy Priorities in 2009. As the Center's Director of State Communications, he helped coordinate the State Priorities Partnership, a network of 42 state policy organizations, of which NJPP is a member.
Before starting NJPP, he served as Communications Director for Gov. Jim Florio after more than a decade as a reporter for The Record newspaper in Bergen County, where his assignments included State House political reporter and Washington DC bureau chief. He also taught in the political science department at Rutgers University and was a Visiting fellow at the Eagleton Institute of Politics.
About Taft Communications
Taft is a New Jersey-based team of communications strategists with over 30 years of experience helping organizations and their leaders convey ideas that inspire meaningful change in their workplace — and the world. Clients include foundations, Fortune 500 companies, hospitals and universities, and environmental and nonprofit groups. The firm has particularly in-depth experience in: health, life sciences and biotech; education and public policy; and environmental and energy sectors. Taft's ClearPoint division provides today's leaders — and tomorrow's — with courses, clinics, and coaching to help them manage the "constant conversation" that defines leadership. Learn more at taftcommunications.com and follow @TaftComms on twitter or Facebook.com/TaftCommunications