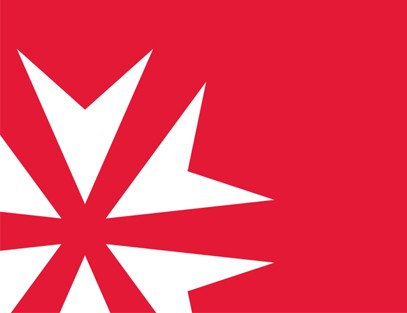 Reflecting changed business landscape, firm doubles down on core expertise
Lawrenceville, NJ, July 15, 2020 – Taft Communications ("Taft") announced today its repositioning as a specialty consulting firm focused on helping companies and organizations articulate and fully maximize the impact of their core purpose.
"We live in a world where the private sector is increasingly expected to address challenges like climate change, improving health, fighting systemic racism, and providing meaningful work for employees," said Taft President Ted Deutsch. "Today, most businesses now acknowledge the need to go beyond shareholder value and demonstrate benefit for the greater good. Taft's purpose is now explicitly to help clients in all sectors, including foundations and nonprofits, articulate and amplify their purpose."
Since its founding by Mara Connolly Taft and Pete Taft four decades ago, Taft has been committed to communicating the unique passion and purpose of companies, causes, and their leaders. Many of the firm's projects over those years centered around strengthening the voice of purpose-driven organizations and the people who lead them.
"Purpose-driven work has been part of our DNA for years," Deutsch added. "For us, this move away from a sector-specific focus is a natural and timely culmination of the client counsel we have been providing for decades."
Building on its historic strength in strategic communications, and staffed with subject-matter experts, Taft guides organizations in the following areas:
Purpose, Vision, and Values Positioning
Narrative and Message Development
Strategic Communications Planning
Integrated Storytelling, including Content Development, Media Relations, Social Media, and Paid Media
Executive Visibility in Purpose and Social Impact
Employee Experience and Engagement
Internal Communications around Diversity, Equity, and Inclusion
Leadership Communications Coaching through Taft ClearPoint
Thought Leadership
Issue Campaign Branding and Management
Taft's senior consultant team includes strategists who were formerly heads of corporate communications, executive directors of nonprofits, journalists, professors, political communication directors, and a head of compliance and ethics.
In addition to its three co-owners — Connolly Taft, Taft, and Deutsch — the Taft leadership team includes Vice Presidents Jayne O'Connor and Connie Ludwin, and Chief Financial Officer Mark McNulty.
Taft is among the leading New Jersey-based communications firms and has clients based throughout North America and Europe.
About Taft Communications
Taft is a communications consultancy with 35-plus years of experience. Through strategic communications and leadership development, Taft guides clients to meaningful expressions of purpose to drive positive impact — for all stakeholders, including their customers, employees, shareholders, communities, and the earth and environment.
Over the years, Taft has developed deep expertise in several specialty fields. In 2001, we launched PharmApprove®, which was sold to drug development consultancy NDA Group in 2016. Taft ClearPoint, the firm's practice in leadership communications, is the go-to source for leaders and aspiring leaders who want to acquire the skills needed to master today's "constant conversation."
Learn more at taftcommunications.com and follow @TaftComms on Twitter, Facebook, and LinkedIn.
# # #