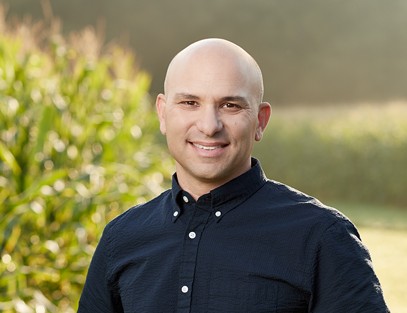 Announcement marks significant milestone in succession for the firm's co-founders Mara Connolly and Pete Taft
Lawrenceville, NJ (March 24, 2021) – Taft Communications today announced the appointment of Ted Deutsch as the firm's chief executive officer. The announcement caps a strong 2020 that saw double-digit growth and a repositioning of the almost 40-year-old firm. The firm is focused on communications that support purpose and impact.
Since its 1983 founding by the wife-and-husband team of Mara Connolly and Pete Taft, the Lawrenceville-based firm has helped businesses and nonprofits realize the power of their core purpose to make a difference — not just to customers and stakeholders, but deep within their organizations to employees, to their communities, and to the world.
"It's an honor to accept the leadership mantle from my partners who have won so many decades of success for clients by doing things that matter," said Ted Deutsch. "Our growing, diverse, and talented team today – combined with strong, purpose-focused work – makes me more excited than ever about building on the reputation and legacy that Mara and Pete created."
Deutsch joined Taft as a consultant in 2012 after two decades in agency and corporate communications positions, including as VP of communications and public affairs for Sandoz Inc. and Avis-Budget Group. Other career highlights prior to Taft include leading communications for Realogy, move.com, and operating his own Princeton-based firm for four years. Deutsch earned an B.A. in history from Princeton and M.S. in foreign service from Georgetown. He has served as president of Taft since 2014 and became a minority owner in 2018.
"We first met Ted as a friendly competitor over a decade ago and ever since have enjoyed a partnership in every sense of the word," said Pete Taft, co-founder of Taft. "Ted has led the threefold growth of our Taft Communications business and we are thrilled about the continued vitality of the firm under his leadership."
Mara Connolly and Pete Taft remain on Taft's board, with Mara contributing creative counsel on select projects, and Pete continuing to provide leadership communications counsel to C-suite executives.
Adds Mara Connolly: "Pete and I saw in Ted someone who shared our values, our vision, our philosophy about the world – and our sense of humor! The Taft management team is committed to curiosity and creativity, making a rewarding and fun environment for our own team, and remaining 100% focused on the client's idea of success. We can't wait to see how he and the team move us forward."
Over the past two decades, Taft developed deep expertise in key specialty fields: In 2001, the firm launched PharmApprove®, a regulatory communications practice it sold to the international drug development consultancy NDA Group in 2016.  And Taft ClearPointSM, the firm's practice in leadership communications, is today the go-to source for leaders and aspiring leaders who want to acquire the skills needed to master today's "constant conversation."
Under Deutsch's leadership, Taft has added and expanded relationships with major pharmaceutical companies, one of the largest philanthropies in the U.S., and various issue-oriented campaigns and purpose-driven clients. He also spearheaded the creation of the Taft State of DiversitySM survey, an annual poll since 2016 exploring attitudes and experiences around race, religion, ethnicity, and sexual orientation in the workplace.
In 2020, Taft repositioned itself as a specialty consulting firm focused on helping companies and organizations articulate and fully maximize the impact of their core purpose. Taft focus areas include: corporate social responsibility; diversity, equity, and inclusion; sustainability; health; and employee experience.
Concurrent with taking the CEO role, Deutsch also became majority owner of the firm. The Taft senior leadership team also includes VP's Connie Ludwin and Jayne O'Connor, and CFO Mark S. McNulty.
About Taft Communications
Taft is a communications consultancy with nearly 40 years of experience. Through consulting, leadership development, and authentic communications, Taft guides clients to meaningful expressions of purpose to drive positive impact — for all stakeholders, including customers, employees, shareholders, their people, their communities, and the planet itself.
# # #