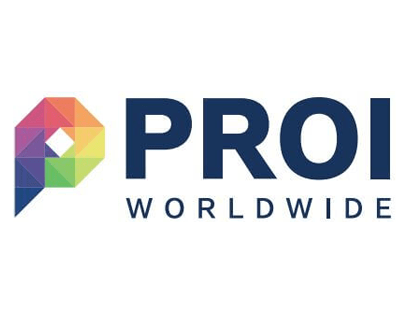 Purpose-Focused New Jersey Firm Bolsters ESG and DEI Experience of 85-Agency Network
LAWRENCEVILLE, NJ (February 15, 2022) – Taft Communications has been elected to partnership in PROI Worldwide, a leading global consortium of entrepreneurial communications agencies with partners in 55 countries.
"As our business continues to grow, we see opportunities to support our clients in geographies and focus areas beyond our core market," said Ted Deutsch, Taft Communications CEO and managing partner. "Knowing we can now tap into the expertise of such high quality, independent agencies around the world is an exciting evolution for Taft clients, our employees and our business."
Ciro Dias Reis, PROI Worldwide Global Chair and CEO of leading Brazilian firm Imagem Corporativa, stated "ESG programs are an important and growing part of the work done by many PROI Partners around the world. Taft Communications' purpose-driven model fits well within the culture of our entrepreneurial network and brings additional perspectives in this area."
Founded in 1983 and based in the Princeton area of New Jersey at the intersection of the Philadelphia and New York markets, Taft focuses on communications to drive purpose and impact. Much of the firm's work centers on sustainability, Diversity Equity & Inclusion (DEI), employee engagement, social impact, health and other ESG topics.
PROI Worldwide encompasses more than 85 PR and communications businesses in 165 cities and 55 countries. Reis says, individually, they are proven leaders in their home markets. Collectively, the PROI partners represent more than US$913 million in revenue and 6,900 employees. Thousands of clients, including dozens of Fortune 500 companies, trust PROI partners in one or more countries and regions around the world.
About Taft Communications
Taft is a communications consultancy with nearly 40 years of experience. Through strategic communications and leadership development, Taft guides clients to meaningful expressions of purpose to drive positive impact — for all stakeholders, including customers, employees, shareholders, communities, and the earth and environment. Taft ClearPoint®, the firm's practice in leadership communications, is the go-to source for leaders and aspiring leaders to acquire the skills needed to master today's "constant conversation."
About PROI Worldwide
PROI Worldwide harnesses the collective power of the world's most ambitious entrepreneurial communications firms. By sharing global insights and best practices, PROI agencies remain best in market trendsetters, supporting the drive to deliver the most impactful communications campaigns for their clients. In 2020, PROI encompassed 80 partners with 6,900 employees in more than 165 cities and 55 countries. With combined revenue of more than US$913 million, PROI ranked 5th among consolidated communications groups, and was the only one that is based on a unique partnership of independent business people.