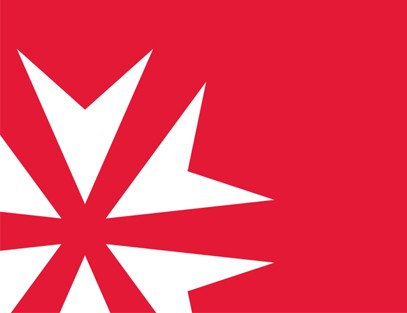 Lawrenceville, NJ (August 30, 2022) — Taft Communications, a purpose-focused communications consultancy, announced the recent promotion of four team members to serve as associate directors. Meghan Bianco, Laura McCormick, Caitlin Chase and Jesseka Kadylak have each taken on increased responsibility for both internal and client-facing operations at Taft and will continue to provide hands-on service and counsel in their expanded roles. 
"Meghan, Laura, Caitlin and Jesseka are invaluable members of the team, and their leadership and dedication to Taft clients has been inspiring," said Ted Deutsch, Taft CEO. "Their strong skillsets and commitment to excellence have allowed Taft to produce high-quality work for our clients while making a meaningful impact in our areas of focus." 
Bianco, who first joined Taft as a manager in 2018, has provided outstanding client services on several key accounts over the past two years, including RISE Light and Power and Imvax. Last year, she also embraced the role of service lead for media relations, providing guidance and execution on media strategy for multiple accounts. Throughout her career, Bianco has worked with clients in technology, education, real estate, healthcare, law, the nonprofit community and other fields. 
McCormick, who will serve as associate director, account operations, has been a valued contributor to the Taft team since joining the agency in 2020, driving project management on key accounts like Bristol Myers Squibb (BMS), AbbVie and ISPOR. She has also helped to address Taft's evolving operational needs for new proposals, statements of work, and account practices to enhance client service. McCormick has also been a key contributor to several multimedia and design projects and worked with the creative department to expand Taft's network of high-quality creative partners. 
After joining Taft in 2021, Chase has quickly become a leader on several major clients, including ReThink Energy NJ, BMS Quality and EpicentRx. She has coordinated the execution of major deliverables while also providing strong, strategic counsel. In addition to her steady guidance for those multi-faceted accounts, Chase has become a passionate agency leader on Taft's JEDI (Justice, Equity, Diversity and Inclusivity) efforts, pushing the firm to deliver even more on its values after taking leadership of the Council in 2022. 
Kadylak, who first joined Taft in 2015 and stepped into her role of associate director, digital media and marketing in 2021, leads Taft website projects from inception to completion, oversees infographic and blog development, and runs digital ad campaigns. As the social and digital media service lead for the firm, she also excels at developing and executing digital strategies and content for clients such as RISE Power and Light, Robert Wood Johnson Foundation and ReThink Energy NJ among others. She holds more than 15 years of digital media experience, formerly working as a college instructor in multimedia journalism. 
About Taft Communications 
Taft is a communications consultancy with more than 35 years of experience. Through strategic communications and leadership development, Taft guides clients to meaningful expressions of purpose to drive positive impact — for all stakeholders, including customers, employees, shareholders, communities, and the earth and environment. Taft ClearPoint®, the firm's practice in leadership communications, is the go-to source for leaders and aspiring leaders to acquire the skills needed to master today's "constant conversation."