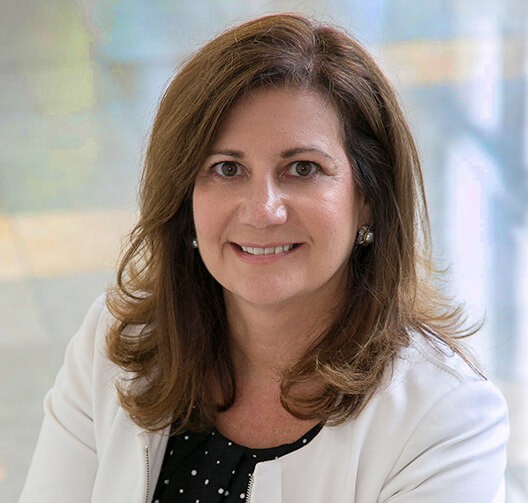 Taft Communications Announces Jayne O'Connor as New Vice President of Communications
Former Capital Health Executive's Move Comes Shortly After Being Named a "Woman of Achievement" by the Princeton Chamber of Commerce
LAWRENCEVILLE, N.J. (July 7, 2015) – Taft Communications ("Taft") announced today that Jayne O'Connor has been named Vice President of Communications. O'Connor most-recently held the position of Division Director of Strategic Marketing & Communications for Capital Health. A seasoned communications executive with experience in government, corporate and nonprofit communications, O'Connor will lead communications projects in the health and environmental arenas.
"Jayne is one of the most admired communications leaders in central New Jersey," said Taft President Ted Deutsch. "She has earned the respect of leaders and decision-makers throughout the State, and her deep experience not only with healthcare, but also social responsibility and public affairs, makes her a perfect fit to help propel Taft's continuing growth."
O'Connor was responsible for all marketing and communications at Capital Health for the past seven years, where she was a key contributor to the successful launch of a new $560 million hospital in Hopewell. Prior to Capital Health, she spent five years as Director of Corporate Communications for Bristol-Myers Squibb, where she handled communications and community relations and was a key contributor to the communications surrounding the company's Secure the Future corporate social responsibility program. O'Connor's government experience includes serving as Press Secretary for Governor Christie Todd Whitman and Legislative Liaison in the Office of the Attorney General.
As a community leader, O'Connor was a founder, former chair, and current member of the board of directors of Dress for Success Mercer County. She previously served on the boards of the Hopewell YMCA, Trenton YWCA and the advisory board of the Princeton Area Community Foundation's Fund for Women & Girls. The Women in Business Alliance of the Princeton Chamber of Commerce named her as one of four 2015 "Women of Achievement" on June 16 (an honor that was bestowed on Taft co-founder Mara Connolly Taft in 2014). O'Connor earned her bachelor's in political science and masters in political science/public policy from Rutgers University.
"Joining a firm with Taft's reputation is a perfect next step for my career," explained O'Connor. "I've long been aware of the quality of Taft's work, especially for health and pharmaceutical clients, and look forward to helping the agency continue to grow and thrive as one of the most respected firms in New Jersey."
Taft clients include Robert Wood Johnson Foundation, Sanofi, New Jersey Conservation Foundation, Hay Group, Fairleigh Dickinson University PublicMind, Bristol-Myers Squibb and Shatterproof.
"We have built this firm based on the strength of top tier communication talents who are guided by rock solid values and a commitment to making a difference for New Jersey," said Pete Taft, co-founder and CEO of Taft Communications. "Jayne absolutely personifies this model and we are thrilled to welcome her to Taft."
About Taft Communications
Taft is a New Jersey-based communications consulting firm with 30 years of experience creating and implementing targeted campaigns for mission-driven clients across the globe. Taft is made of diversely-experienced pros from a range of industries, working together to respond to both internal and external communications challenges. Clients include foundations, nonprofits, Fortune 500 companies, hospitals and universities. The firm has particularly in-depth experience in the health and life sciences sectors. Taft has two sister divisions: PharmApprove, the leading strategic, regulatory, and scientific communications consultancy to the pharmaceutical and biotech industries in the US, Canada, and Europe; and ClearPoint, the leadership communications firm providing courses, clinics and coaching to help leaders manage the "constant conversation."
# # #