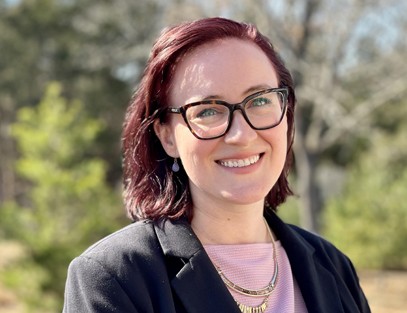 Trenton is my mainstay. After college, I covered crime, education, and politics as a Times of Trenton reporter. In Mercer County where I got engaged, bought my first home, and birthed two babies, Trenton is also where I learned that policy, purpose, and communications are all about people.
In February 2020, Dr. Zakiya Smith Ellis — now principal at EducationCounsel — served as New Jersey's Secretary of Higher Education. That's when I joined her team as director of communications. A mother of two returning from maternity leave, I was empowered to embrace a new chapter. I did, in a global pandemic book with no table of contents.
"As a policy person, we can have a wonky way of explaining things. It's about recognizing when you need help in communications," said Smith Ellis, who served as Gov. Phil Murphy's chief policy advisor from 2020 to 2022. "The way policies are communicated effects how people experience them."
Another take on this was shared by Louis Di Paolo, communications director at New Jersey Policy Perspective, a thinktank conducting independent research and analysis of the state's most pressing policy issues.
"Strong communications is a necessary part of any effort to change public policy, because it creates accountability and urgency when it doesn't exist elsewhere," Di Paolo said. "If you want policies to be meaningful, you need a deep appreciation and understanding of both."
These insights were particularly helpful to me in March 2020. I knew COVID was coming. Before higher education, I worked for five years under two governors in communications at the state Department of Health. What I couldn't anticipate was the speed at which we'd escalate from preparedness to survival as "normal" became history.
"That was an extraordinary, unexpected time," Smith Ellis said. "It came with a different set of challenges completely."
One month on the job, with a public health background, I not only directed communications related to COVID, but I had an opportunity to shape public policy amid unprecedented times, always keeping in mind the importance of focusing communications on people. As the days unfolded, my home became a haven where my daughters grew alongside me, and family livened my spirits as I buoyed motherhood and public service. On a regular day, each job requires balance. The pandemic was the ultimate juggling act.
At higher ed, we needed local insight, so early on, we hosted regular meetings with university presidents, union representatives, and college students to ensure policies reflected the reality of those in college amid a public health crisis that exacerbated inequities among students of color.
Students of color reported disruptive changes in finances (54%), living situation (35%), academic performance (46%), educational plans (49%), and career goals (36%). Mental health and racial injustice also challenged New Jersey students, striving to pursue a college degree despite uncertainty. We had a duty to honor them and ensure college remained affordable and accessible, regardless of their circumstance. That's the power of purposeful people creating equitable policies and communicating their social impact.
As I reflect on my career and prepare my firstborn to enter kindergarten, I realize now that my worthwhile journey and departure from government brought me to Taft at the right time, as I collaborate with the very advocates, thought leaders, and role models I quoted years ago as a reporter. I've made a full circle to my new normal, always remembering their advice about the importance of storytelling in communicating about public policy.
"Life never goes exactly how you plan it. There's always side turns and swerves that you can't anticipate," Smith Ellis said. "It bends and shapes you, and if you stay open to insights, it also gives you perspective along the way."
About Taft Communications
Taft is a communications consultancy with 40 years of experience. Through strategic communications and leadership development, Taft guides clients to meaningful expressions of purpose to drive positive impact — for all stakeholders, including customers, employees, shareholders, communities, and the earth and environment. Taft ClearPoint®, the firm's practice in leadership communications, is the go-to source for leaders and aspiring leaders to acquire the skills needed to master today's "constant conversation."
Learn more at taftcommunications.com and follow @TaftComms on LinkedIn, Twitter, and Facebook.