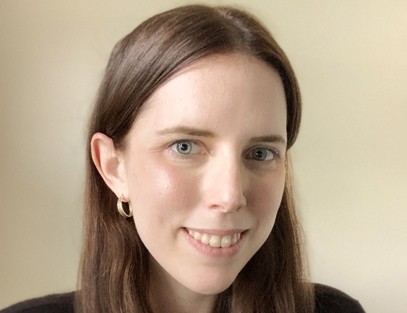 From a young age, it was clear to everyone in my life that I was going to be a storyteller.
First, I devoured books. Like most future writers, reading was everything to me and inspired me to put my own pen to paper. I would write longhand until my family bought our very first computer and hooked it up to AOL. Eventually, I was allowed to have one in my own room (who else remembers the colorful, giant iMacs of the late 1990s?).
I soon found myself designing my own newsletters in Microsoft Word. Now, keep in mind at that age I didn't have anything particularly newsworthy to share — but I did love cats. These newsletters became very feline-focused, and my mom would drive me around to local humane societies to distribute them. Looking back on it now, I'm sure they ended up in the trash — but shoutout to my mom for encouraging this very aspirational endeavor.
Fast forward several years, and I was working on a print journalism degree. I had considered other fields (theatre, creative writing, even professional violinist), but after four years of writing for my high school's magazine, I knew my path.
My interests ranged from hard news to performing arts, and during my tenure as a reporter and later a magazine editor, I got a taste of both worlds. Much of my work centered around the crime and courts beat. As you can imagine, many of these stories were emotionally draining and required a certain amount of poise, empathy and trust when it came to speaking with victims or their families. It was important, eye-opening work and unlike anything I have done since. It was an intense first job out of college, but I wouldn't have wanted to be anywhere else. I've carried the lessons I learned there to every job since.
I moved along to the magazine world, where my work ranged from interviewing the casts of touring Broadway musicals to profiling local Olympic athletes. While I enjoyed the work and loved how each issue brought exciting new opportunities to tell someone's untold story, I knew I eventually wanted to transition into work that not only honed the digital skillset I had developed over the years, but also had a measurable impact.
But, if you had told a younger version of myself that I would end up working at a science museum, I probably wouldn't believe you. I was a stereotypical, right-brained creative type in the sense that anything STEM felt very intimidating and foreign. What really drew me to the opportunity was the strong focus on working in underrepresented communities with the message that "science is for everyone." It's a message we lived by and focused on heavily in our communications — and much of my work involved promoting the stories of women, people of color, members of the LGBTQ+ community and others often left behind in the predominantly white and male STEM fields.
Joining the Taft Communications team felt like a natural next step in my journey. Like many people during the worst of the global pandemic, I had a lot of time to think about where I wanted my life to go — both personally and professionally. Taft's history with nonprofits and emphasis on sustainability and diversity and inclusion were very appealing to me as I transitioned out of the nonprofit/museum world. Working alongside our clients as they enhance their digital presence and find their voice is so rewarding and knowing that they work every day to make a difference in their communities — and even the world — makes this so much more than a job.