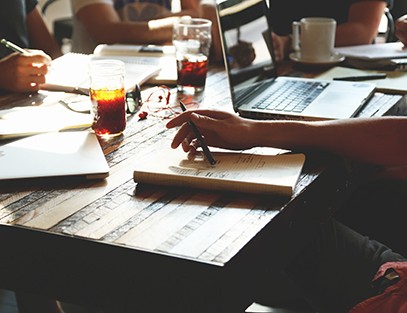 More than one-third of NJ women have experienced sexual harassment at work
Garden State employees say workplace harassment incidents stayed the same since 2017, although non-whites and millennials cite decline
 84% comfortable reporting sexual harassment

Click to tweet: #metoo movement missed New Jersey: more than half of Garden State employees say movement has not affected workplaces "at all," @FDUPoll survey from @TaftComms & @NJBIA finds: http://ow.ly/7EKS30lTVie
LAWRENCEVILLE, NJ (September 20, 2018) — Despite the high-profile #metoo movement that launched following claims against prominent celebrities and politicians this past year, sexual harassment incidents in the workplace have stayed about the same in New Jersey, according to a recent Fairleigh Dickenson University Poll commissioned by Taft Communications and the New Jersey Business & Industry Association (NJBIA).
Among all employed New Jerseyans surveyed, 63 percent said that sexual harassment in their workplace over the past year has stayed the same, however, 36 percent of non-whites and 28 percent of millennials, ages 18 to 34, report that it has become less frequent.
"While employees in New Jersey generally feel that sexual harassment in the workplace has stayed the same over the past year, we are encouraged that non-whites and younger professionals are seeing a promising downward change," said Taft Vice President Jayne O'Connor. "These results underscore how important it is for employers to communicate clearly to their employees that they won't tolerate harassment in any form."
More than one-third (37 percent) of women in the Garden State, and 28 percent of those between the ages of 35 and 59, report that they have been victims of sexual harassment in their workplaces at some point in their careers.
Eighty-four percent of those surveyed said that they feel comfortable reporting sexual harassment whether they experience it themselves or if they witness it firsthand.
Seventy percent of New Jerseyans say their employer follows through with consequences when someone makes comments that violate a company policy about offending others.
"Sexual harassment prevention programs are prevalent among New Jersey businesses and it's clear that they are having an impact on encouraging employees to bring complaints forward," said Michele N. Siekerka, Esq., NJBIA president and CEO. "While there are still too many women reporting sexual harassment incidents in their careers, this study suggests the trend is moving in the right direction in New Jersey."
"The #metoo movement brought increased visibility to the issue of sexual harassment, but these incidents are still common in New Jersey workplaces. While it seems the movement has not yet had a direct impact in our state, it will be important to continue to track employee perceptions to see if companies' focus on sexual harassment can bring further improvement," said Krista Jenkins, director of the Fairleigh Dickinson University Poll and Professor of Political Science.
This is the third year that Taft has polled New Jerseyans to gain insights into public attitudes toward diversity and workforce behavior in the state. This year's poll was developed in conjunction with the NJBIA and conducted by the Fairleigh Dickinson University Poll. The survey, fielded from May 16 to 21, is based on the responses of 619 randomly selected working adults in New Jersey.
See full poll results here, and view the results of the 2018 State of Diversity survey here.
Methodology
This Fairleigh Dickinson University PublicMindÔ survey was conducted by landline and cellular telephone May 16 to 21, 2018, among a random statewide sample of 619 employed residents. Results have a margin of sampling error of +/- 4.0 points, including the design effect.
About Taft Communications
Taft is a New Jersey-based team of communications strategists celebrating its 35th year of helping people who do good work inspire audiences to action. Clients include philanthropic foundations, Fortune 500 companies, hospitals and universities, and environmental and nonprofit groups. The firm has particularly in-depth experience in the health, life sciences/ biotech, public policy/education, and environmental/ energy sectors. Taft's ClearPoint division provides today's leaders — and tomorrow's — with courses, clinics, and coaching to help them manage the "constant conversation" that defines leadership. Learn more at taftcommunications.com and follow @TaftComms on Twitter or Facebook.com/TaftCommunications.
About NJBIA
The New Jersey Business & Industry Association is the nation's largest statewide employer organization whose members collectively provide more than 1 million jobs. As the voice of business, NJBIA provides practical information, money-saving services and powerful advocacy in Trenton for its member companies in order to build a more prosperous New Jersey.
About Fairleigh Dickinson University Poll
Fairleigh Dickinson University Poll is a full-service survey research center committed to the delivery and analysis of unbiased and methodologically sound data. Topics include, but are not limited to, politics, society, popular culture, consumer and economic trends. FDU Poll is a charter member of the American Association for Public Opinion Research's (AAPOR) Transparency Initiative and adheres to the AAPOR's Professional Ethics and Practices. In 2018, for the second time, the FDU poll received an "A" rating from statistician Nate Silver's FiveThirtyEight blog.
# # #