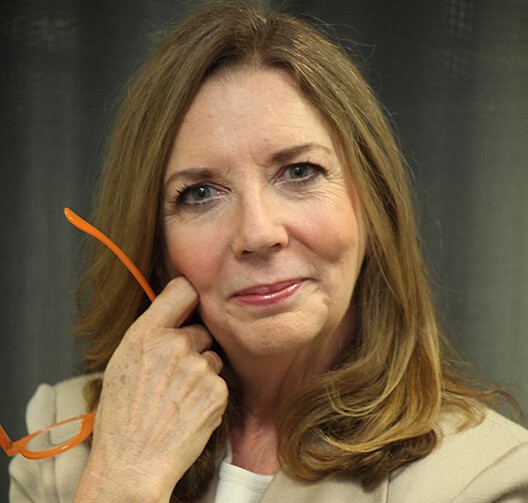 The following speech was given by Mara Connolly Taft at the Princeton Regional Chamber of Commerce's 2014 Women of Achievement Awards on June 17th, 2014. Mara was one of four women to receive this incredible honor.
A couple of my friends asked me to make this short because they hadn't had enough coffee yet.
I get that…
Usually my day begins like this:
"Lord, grant me coffee to change the things I can change…
… and tonight, wine to accept the things I cannot change."
I can't tell you how gratified I am to be here with you today —  "thrilled" is not an overstatement.
I am so truly honored and deeply touched, to receive this award.
As Beth mentioned, it's for marketing and social advocacy.
These are two things that I've spent a great deal of time thinking about and doing in my life.
Now, I would like to share three quick points with you:
A story about Madison Avenue.
Something about this very cool place where we live.
And the idea of doing well to do good.
First, Madison Avenue. I was working at a dream job – Creative Director/VP at a big ad agency in New York.
I ran a well-known beauty account – but the agency was really supported by tobacco industry clients.
How many of you have seen MadMen?  So you know: they all smoked!
At my agency, everybody not only smoked, they also all did cigarette advertising.
…Everybody but me.
My mom had just died a few years before from lung cancer.
So before accepting my new job, I negotiated to be excluded from all tobacco accounts.
Management agreed – but the meeting invitations came anyway.
I kept saying, "Sorry guys, I just don't do cigarette advertising.
"
Finally, my boss took me aside:
"Mara," he said, "Don't let your principles get in the way of your work."
"Don't let your principles get in the way of your work???"
That's one of the worst things a boss could ever say to a young employee.
But to me, it was so liberating.
Because now, I knew for sure that I did not belong there.
So I bailed on that dream job!
I married my husband, Pete Taft, and we left New York to start a branding and PR firm.
Where did we do that?  In Princeton.
Why?
Now we're at my second point: About this very cool place where we live.
Princeton was, and is, in a word, real.  Of course, to me, "Princeton" includes Trenton, West Windsor, and all the little surrounding towns.
All I knew for sure was that after MadMen, I so desperately wanted a real life.
I wanted to balance work, play, nature, fun, family, a child, and — most important —
I wanted to create a life of meaning.
To do this, I knew I wanted real friends…who did real things.
I don't have to remind you that this area is full of some of the most remarkable people in the world.
Some of them have become my very best friends.
And many of them are here today.
But they are not only my friends because of who they are —
They are my friends because of what they do.
They get wrongfully-accused prisoners out of jail.
They campaign against GMO's in the food supply.
The eliminate lead paint in ghettos.
They are proud of their gay children, and adore their interracial grandchildren.
They do so many amazing things…They make a real difference.
My friends are changing the world, and so are you — every time you do even a small thing:
Write a letter, a check.  Sign a petition…
Start a conversation about some inequity that bothers you deep inside.  About some wrong you wish you could right.
Because you can.  You can change things.  You're probably doing it now, but are you thinking about it in that way?
Which brings me to my third and final point – doing well to do good.
Pete and I had an understanding back when that we would have no satisfaction in what we did for a living unless we gave back.
We also understand that people who work for us need to do the same.
We all need soul food.
The notion of doing well to do good is what has taken me from being a frustrated advertising executive to being honored here today.
And I believe that it's also very good business.
Why?  Because it's about the bottom line.
The difference is, it's about the bottom line for the world…not just for you.
A minute here…an hour there…Surely we can all afford that.
I mean, if you devote every waking hour to the Almighty Dollar, what's it going to buy you?  Another pair of shoes?  (Of course, it does depend on the shoes…)
So.  Do well to do good.
Someone far wise than I once said, "What does it profit a person to gain the world and lose your soul?
"
It's simple, really…and it's the recipe for a real life.  A great life.  Ask my friends.
I thank the Chamber for this immense honor…in particular PNC's Helen Okajima, who nominated me.
I thank my partner in work, as in life, Pete Taft.
To my friends who got up early: You inspire me so much!
And to my colleagues at our three businesses:  Taft Communications, ClearPoint and PharmApprove:
I promise that I will never tell you that your principles are getting in the way of your work!
And now, grant us more coffee to change the things we can.
And tonight…for what we can't change?
A nice glass of wine!
Thank you!  God bless you!