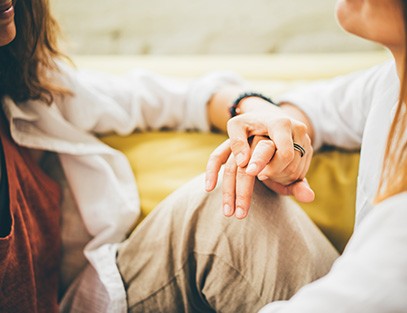 In the past decade, we have seen more and more people identifying with the LGBTQ+ community than ever before. With that comes the challenge to design with inclusion in mind and incorporate the needs of the LGBTQ+ audience. At first, you might think designing for one specific group would further exclusion. But, in fact, it supports inclusion at all levels.
That's because designing for LGBTQ+ doesn't mean only focusing on their needs. It means taking the extra steps necessary to assess when and how to involve certain inclusive elements for all into your design processes or workplace. As an article on Medium states, "Queer inclusion is intrinsically linked to combating bias against and increasing inclusion of women, people of color, immigrants, disabled people, and other marginalized groups because LGBTQ+ people come from all those communities."
How large is the LQBTQ+ community?
The LGBTQ+ community is large, following rapidly growth in the recent years. And it keeps growing. In its 2017 Accelerating Acceptance report, media watchdog GLAAD said 20% of millennials identify as LGBTQ+. On top of that, Egocheaga notes, younger people — especially Gen Z — are more embracing of queer culture overall. This statistic reinforces how a large percentage of our population is aligning with these values and is continuing to grow for younger users.
Click to tweet: Are your designs inclusive? Here are ways to design for the LGBTQ+ community: http://ow.ly/CKvp50FcwE4 @taftcomms #inclusivedesign #pridemonth #DEI
Companies can embrace this information and start designing for the future by making sure those identifying with the LGBTQ+ community feel represented. "Nearly two-thirds of YouTube viewers surveyed who self-identified as LGBT said they are more likely to buy from a brand that takes a stand on LGBT issues," according to Google. Having a more inclusive design process — one that tries harder than in the past to really understand the people for whom products, marketing materials, services and more are being designed — will create more customers who feel represented and respected.
Ways to design for the LGBTQ+ community
Take the time to learn: Understanding a community such as LGBTQ+ will take time and effort to really get their needs and beliefs.. Some ways you can learn more about this community is by reading articles and case studies. For instance, Medium has many articles focused on LGBTQ+ representation such as Marginalized by design. Another way is to interview users of this demographic and empathize with their needs during your research phase. "You can't improve the user experience for your LGBTQ+ users until you understand where they're coming from."
Look for opportunities to be gender inclusive: LGBTQ+ also promotes gender equality and one way to promote this in your next design is to look for ways to include it in surveys, graphics elements, and copy. "One such example of a product's gender-inclusive design is United Airlines. Since March 2019 United has added non-binary options on its booking forms. United flyers can now identify as M(male), F(female), U(undisclosed), or X(unspecified), and will have the option to choose the title "Mx" while booking a flight." This allows for greater inclusion and a broader range of genders to feel represented. Lyft, too, lets users choose which pronouns they identify with on their passenger profile.
Use inclusive images: We all are used to seeing straight couples in romantic advertisements, or masculine men posing for construction equipment. It's an unconscious norm for us all but, in reality, many LGBTQ+ people fall into these categories too and they should be shown. There are numerous websites where you can obtain free and paid images and design assets that include the LGBTQ+ community such as Unsplash and iStock. You can also do photoshoots that specifically use people of this community.
Don't be too intrusive: Similar to the first point, only ask users for information that is completely necessary. When creating a login and other functions that require user data, don't ask about gender or sexual orientation unless it's pertinent to your cause. If you do need this information, tell the user why. This is a sure-fire way to avoid excluding anyone while also respecting their privacy — a win-win.
Continue learning ? 
One important thing to take away is that designing for the LGBTQ+ community doesn't mean only designing for them. It means being inclusive of all in your design work. As mentioned before, resources such as Medium and Google have a vast amount of information relating to this issue, but the best way will still be to talk with members of the community and truly ask yourself if you understand their values and needs.
Learn how we can help ensure your designs and communications are inclusive. Contact us via email or the below form.