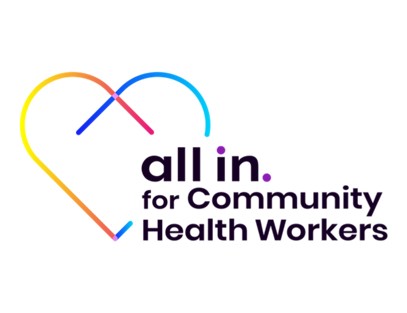 Horseracing fans know how hard it is to hit a trifecta. That's a bet where you have to choose the top three finishers in a race — in the right order. The odds aren't great but if you succeed the payoff is substantial.
When I reflect on Taft Communications' recent work with the Corporate Social Responsibility (CSR) team at Sanofi US, a global healthcare leader, I think of the experience as the perfect trifecta. In our work helping organizations effectively communicate their true purpose, the focus often varies. Sometimes it's on employee engagement; other times, diversity, equity, and inclusion (DEI); or maybe CSR. In this case, all three intersected in one powerful project.
Our journey began about a year ago when a prior client, now a CSR leader at Sanofi US, approached us for help thinking through what she called a "wild idea." The aim was to create an employee engagement experience that advanced the company's business objectives around employee volunteerism, DEI, social impact, and digital innovation. It would center on health equity and employee skills development to help further a strategic objective of the National Association of Community Health Workers (NACHW), a nonprofit partner that Sanofi US helped establish in 2019.
After months of ideation and planning, creation of logos and presentations, "All In for Community Health Workers Employee Innovation Journey" launched in May 2022. Sanofi employees were encouraged to sign up for the opportunity to help create a professional infrastructure for Community Health Workers (CHWs) — trusted and often unsung frontline public health personnel who serve as liaisons between health, social services, and the community. CHWs provide critical service and support for communities where people have no mechanism to network or connect with public health organizations who need them.
The infrastructure would be a NACHW-created, online, national digital platform for CHWs to facilitate membership growth and support networks and members, workforce development, career planning, and more. The challenge was how to establish the framework and process to address the need for improved, continuous, high-quality national-level data collection.
The race was on.
The experience promised connection and collaboration with diverse Sanofi leaders across levels and business units, as well as external health equity experts. The innovation journey was set to take place over several days, spread out across three months. It included facilitated design sprints and keynote presentations by Chris McChesney, co-author of "The 4 Disciplines of Execution," and Nicole Resch, co-founder of the Imperative platform. The goal was to gather a series of ideas and strategies to help to bring the digital platform to life, as well as launch a year-long employee peer-counseling initiative.
Sanofi leaders recognized they had more than financial support to offer NACHW. By tapping into their employees' skills and expertise — and their rich, diverse perspectives, backgrounds and experiences — Sanofi US could contribute high value to the development of this professional online platform in such areas as security/privacy, equity, ease-of-use, accessibility, data collection, and relevance/updating — all while providing a diverse group of employees useful  skill development, mentoring, peer support and exposure to senior leadership.
To generate and vet ideas centered on CHWs and how the digital platform could have maximum benefit to users, they needed engagement of a different kind to deliver Sanofi's best thinking, and they got it with nearly 2,000 employees engaging in kickoff activities and more than 400 taking the ideation and innovation journey.
The trifecta proved a winner, as employees surveyed afterwards ranked their experience 9.6 out of 10, with many noting they would recommend such a journey to a friend, and 9.25 out of 10 saying they would recommend Sanofi as a place to work.
One NACHW leader said the journey provided, "so much for us to sift through and take forward as we look to build the digital platform." A Sanofi CSR leader noted that his experience "well exceeded even my wild imagination; employees, leadership and NACHW representatives have shared with me how much fun, learning, and overall reward they received and the incredible ideas that were generated."
Sanofi's "All In for Community Health Workers Employee Innovation Journey" may have been a bit of a gamble with an ambitious integrated approach to success. But it was worth the effort. We at Taft were honored to provide thought leadership and strategic counsel.
If you'd like to explore partnering with Taft, send an email or fill out the form below. Odds are we can help you too.