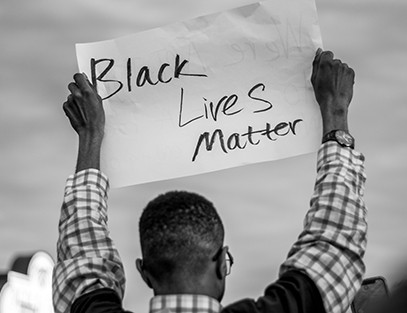 Over the past 250 years, this nation has declared "all men (sic) are created equal;" sought to heal itself after a brutal Civil War; sweated, fought, and died together to defeat Nazism and Fascism; achieved legal desegregation and, with bipartisan joy, passed a sweeping Civil Rights Act led by a Black man who declared boldly: "I have a dream."
Yet in 2020, we live in a society where a painful gap still persists between privilege and oppression.
George Floyd's murder last week at the hands of a Minneapolis police officer, the killings of Breonna Taylor and Ahmaud Arbery in recent weeks, and the Central Park incident in New York, all serve as stark illustrations of the impact from the inequity, systemic racism and discrimination that continue to plague our nation.
What on earth has happened to Martin Luther King Jr.'s dream? And what on earth can make that dream a reality?
Our firm stands with our fellow human beings in demanding equality and respect for all people, both in our words and our deeds. And we say unequivocally: Black Lives Matter.
No one has all the answers. At Taft Communications, we believe it starts by listening — to the deep frustration, fear and anger felt by our colleagues and all people of color. We must see and feel their pain, as best we can, and speak out — forcefully — on issues of justice and diversity.
And, we must press ourselves to do more.
Communications is a crucial tool to help our nation move forward. It can help us create opportunities for honest, open dialogue among people from different backgrounds with different life experiences.
In the words of King: "People fail to get along because they fear each other; they fear each other because they don't know each other; they don't know each other because they have not communicated with each other."
At Taft, we pledge to do more within our own organization. We will speak out on issues of justice. We will find ways for each of us — as individuals and as a team — to make a positive impact in this tumultuous world.