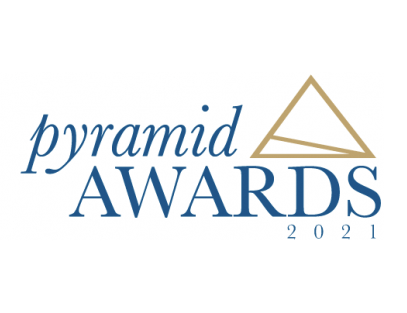 The purpose-driven firm received PRSA NJ accolades in "Public Affairs" category
LAWRENCEVILLE, NJ (October 13, 2021) –Taft Communications won recognition from the New Jersey chapter of the Public Relations Society of America (PRSA NJ) for the firm's work on the ReThink Energy NJ (RENJ) campaign to stop the proposed PennEast pipeline.
The firm received "Honorable Mention" in the Public Affairs category at PRSA NJ's 2021 Pyramid Awards.
With strategic communications guidance from Taft, RENJ has been working to advance a clean-energy future for New Jerseyans since 2015, with many successes, but none as dramatic as blocking the path of an unneeded, unsafe pipeline. Knowing that it would need a powerful communications campaign to battle a well-funded project backed by several major power companies, the nonprofits that sponsor RENJ engaged Taft Communications from the beginning of the fight.
Taft developed RENJ's name and brand identity, website, and social channels as part of an earned and paid media effort that catapulted RENJ into becoming one of New Jersey's most widely recognized voices on energy issues. Over the past six years, Taft's strategic communications program grew RENJ's social media following to 50,000 — the largest of any environmental organization in the state.
"For over six years our team worked tirelessly — and creatively — to help stop the PennEast pipeline through strategic communication," said Jayne O'Connor, Taft vice president and the firm's sustainability area lead. "From small Mercer and Hunterdon County communities all the way to the U.S. Supreme Court, planning and executing this campaign has been rewarding for the Taft team."
Deploying op-eds, ads, social media, letters to the editor, videos, press conferences, and (in at least one instance) a George Washington re-enactor on a horse, Taft's communications strategy fueled a clean-energy movement across New Jersey that stirred residents, awakened elected officials, and inspired donors.
"Taft is proud to be among this year's winners," O'Connor said. "Sustainability is one of our key focus areas and standing up for clean energy is vitally important for Taft and our planet. I'm proud of our firm's work and even prouder that the PennEast fight is over now that they've abandoned plans to build the pipeline."
Since 1989, the PRSA NJ Pyramid Awards have been a staple in the New Jersey public relations community, honoring best-in class PR campaigns, tactics, and professionals.
About Taft Communications
Taft is a communications consultancy with nearly 40 years of experience. Through consulting, leadership development, and authentic communications, Taft guides clients to meaningful expressions of purpose to drive positive impact — for all stakeholders, including customers, employees, shareholders, their people, their communities, and the planet itself.