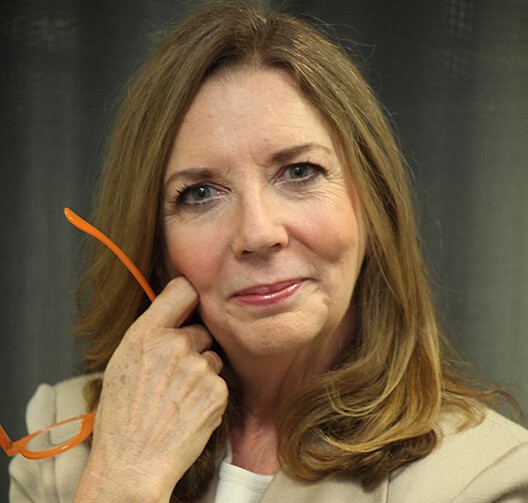 Taft Co-Founder and Creative Director Mara Connolly Taft Named One of NJBIZ's Best 50 Women in Business for 2016
LAWRENCEVILLE, NJ (March 29, 2016) – Taft Communications ("Taft") co-founder and creative director, Mara Connolly Taft, was honored as one of NJBIZ's Best 50 Women in Business for 2016, in an awards ceremony held March 21st in Somerset, NJ. In recent years Connolly Taft has also been honored as a Woman of Achievement by the Princeton Chamber of Commerce's Women in Business Alliance, an Outstanding Woman by the Boy Scouts of America, and as a ChangeMaker by Mercer County.
"Mara truly sets the tone for all of us here at Taft," said Taft President Ted Deutsch, who nominated Connolly Taft for the NJBIZ award. "The example she sets for excellence and compassion translates into every fiber of our business. This award serves to highlight the significant contributions Mara makes to New Jersey, and the world, not just through our firm, but also through her extensive civic involvement."
Connolly Taft has been actively involved with the Trenton Area Soup Kitchen (TASK) for years, and currently sits on its Board. In her previous role as Co-Chair of TASK's Endowment Committee, she co-led a campaign that raised over $2 million. She is also a past board member of the Stony Brook-Millstone Watershed Association, and led campaigns for NJ Conservation Foundation and Pinelands Preservation Alliance. Connolly Taft has also completed important projects with Mercer Street Friends, the Delaware Valley Regional Planning Commission, PlanSmart NJ, Einstein's Alley, Isles, and the Princeton Healthcare System Foundation. She also builds community with local women through the Potluck Society, which she founded in 2008.
A former Madison Avenue executive, Connolly Taft's professional accomplishments include over 70 awards, along with creating the Splenda brand, launching Poland Spring, and positioning Nutella for the American market. She co-founded Taft Communications with her husband and business partner, Pete Taft, in 1983. The company was recently named the fifth largest PR firm in New Jersey by NJBIZ, and expanded into Newark early this year. They also just announced the merger of its PharmApprove division with European regulatory firm, NDA Group.
"I am deeply honored by this recognition, and I see it as a reflection not just of me, but of all my talented colleagues at Taft who nominated me for this achievement award," said Connolly Taft. "Our team is made up of the smartest, most energetic strategic thinkers and problem solvers I've ever worked with. Our favorite reward is helping our clients solve their business problems and succeed."
Past and present Taft clients who are also on the list of recipients for this year's Best 50 Women in Business include Krista Jenkins, director of Fairleigh Dickinson University's PublicMind poll, Barbara Kaufmann, executive vice president, Newark Regional Business Partnership, and Jennifer G. Velez, SVP of strategy and planning for Barnabas Health. .
About Taft Communications
Taft is a New Jersey-based strategic communications firm with 30 years of experience creating and implementing targeted communications solutions for mission-driven clients across the globe. The Taft team is composed of experienced pros from diverse backgrounds and industries working together to respond to both internal and external business challenges. Clients include foundations, Fortune 500 companies, hospitals and universities, and environmental and nonprofit groups. The firm has particularly in-depth experience in the health, life sciences/biotech, education, and environmental and energy sectors. Taft's sister division, ClearPoint, the leadership communications practice provides courses, clinics and coaching to help leaders manage the "constant conversation" that defines leadership today. Learn more at taftandpartners.com and follow @TaftandPartners or Facebook.com/TaftandPartners.