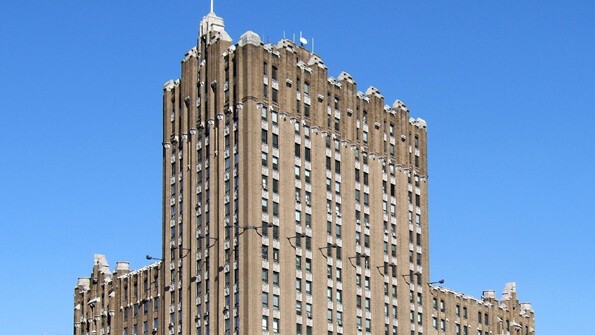 Taft Communications Opens New Office in Newark, NJ
Top NJ Strategic Communications Firm Expands Geographical Footprint to Reflect Growing Client Base
LAWRENCEVILLE, NJ (January 5, 2015) – Taft Communications ("Taft") announced today that it has opened a new office in Newark, New Jersey. The move reflects the strategic communications firm's long-standing commitment to both the Garden State and its major cities from the south to the north, according to CEO and co-founder Pete Taft.
Taft was recently named the fifth largest PR firm in the state by NJBIZ.
"Taft has dozens of clients throughout the U.S. and Europe, but New Jersey is where our heart is. It's truly our home base," said Taft, who founded the firm 30 years ago with his wife, Mara Connolly Taft. "Our new anchor office in Newark is the next step in deepening that commitment."
"While we have enjoyed many years with clients big and small from New York through NJ to Philly, we also have a special history with significant clients in the Newark region," said Connolly Taft. "Our new office in the heart of Newark places us in the middle of the new surge of energy and economic activity in the city."
Taft's central and southern New Jersey clients have long been serviced via their offices first in downtown Princeton, and more recently through their larger Lawrenceville facility. "Adding Newark puts us in a much better position to help organizations there, and farther north into NYC and southern Connecticut — better define their brands, reach their audiences, and tell their stories," added Connolly Taft.
Taft has worked with a number of notable Newark-region clients in recent years, including Barnabas Health, Felician University, and the Newark Regional Business Partnership, as well as the Robert Wood Johnson Foundation further south.
Located at 60 Park Place, Taft's new Newark office is at the nexus of the growing economic development surrounding Military Park, adjacent to the New Jersey Performing Arts Center and Rutgers University-Newark, and a short walk from Newark Penn Station.
Senior Counselor Oliver Quinn, who has led compliance and ethics as well as leadership communications projects for the firm since 2009, will serve as managing director of the Newark office.
"Our new office will help Taft immerse itself in a market that continues to be a key area of strategic focus for us," said Quinn, who was chief business ethics officer for Newark-based Prudential Financial before joining Taft. He is also the current chairman of the Rutgers University-Newark Advisory Board. "It's exciting to participate in this city's business renaissance."
Ted Deutsch, president of Taft, added: "Our growth in Newark has been propelled by a combination of public relations, internal communications and leadership communications work for clients. We are committed to providing fresh approaches through all available media that help organizations fulfill their missions to make the world a healthier place." 
About Taft Communications
Taft is a New Jersey-based strategic communications consulting firm with 30 years of experience creating and implementing targeted campaigns for mission-driven clients across the globe. The Taft team is composed of experienced pros from a range of backgrounds and industries working together to respond to both internal and external communications challenges. Clients include foundations, Fortune 500 companies, environmental and nonprofit groups, and hospitals and universities. The firm has particularly in-depth experience in the health, life sciences/biotech, environmental, and education sectors. Taft has two sister divisions: PharmApprove, the leading strategic, regulatory and scientific communications consultancy to the pharmaceutical and biotech industries in the U.S., Canada and Europe; and ClearPoint, the leadership communications practice providing courses, clinics and coaching to help leaders manage the "constant conversation." Learn more at taftandpartners.com and follow @TaftandPartners or Facebook.com/TaftandPartners.
# # #