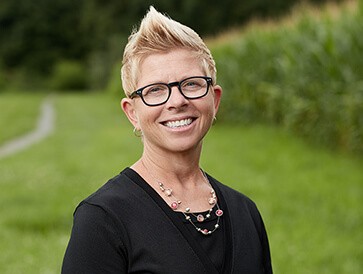 Taft Communications Names Former Boys & Girls Club in NJ CEO, Connie Ludwin as Director of Operations
Anne Wallentine named Communications Coordinator
LAWRENCEVILLE, N.J. (December 14, 2015) – Taft Communications ("Taft") announced today that Connie Ludwin, former CEO of Boys & Girls Clubs in New Jersey, has been named the firm's Director of Operations.
"We are thrilled to have Connie Ludwin assume this leadership role during a time of significant growth for our firm," said Taft President Ted Deutsch. "Her deep operations and account leadership experience – in combination with her incredible statewide network – will be key as we continue to grow our premier New Jersey-based communications firm."
In her new role at Taft, Ludwin directs day-to-day operations and oversees account management, including leading account teams for a number of key clients. She will also continue to lead business development in the New York metro area.
Prior to beginning work with Taft in 2013, Ludwin had a successful career in the non-profit sector that spanned more than 25 years. As CEO, she pioneered the first statewide collaboration of local Boys & Girls Clubs in the country and positioned them as the premier youth development organization in New Jersey. She also forged partnerships between public and private entities and developed and executed cause marketing, public relations, special events and other brand-building activities.
Ludwin remains active in the nonprofit community as Vice President of the Center for Non-Profits board of directors, where she has served since 2011.
Taft also announced the hire of Anne Wallentine as Communications Coordinator. In that role, Wallentine will develop strategies and stories for Taft clients using her strong research, writing, and analytical skills.
Wallentine comes to Taft from the Smithsonian Institution's National Portrait Gallery. She holds a master's degree from the Courtauld Institute in London, where she studied Northern Renaissance art, and earned her BA summa cum laude in history and art history from Washington University in Saint Louis.
About Taft Communications
Taft is a New Jersey-based communications consulting firm with 30 years of experience creating and implementing targeted campaigns for mission-driven clients across the globe. The Taft team is composed of experienced pros from a range of backgrounds and industries who work together to respond to both internal and external communications challenges. Clients include foundations, nonprofits, Fortune 500 companies, hospitals and universities. The firm has particularly in-depth experience in the health, life sciences, environmental and education sectors. Taft has two sister divisions: PharmApprove, the leading strategic, regulatory and scientific communications consultancy to the pharmaceutical and biotech industries in the US, Canada and Europe; and ClearPoint, the leadership communications practice providing courses, clinics and coaching to help leaders manage the "constant conversation."
# # #