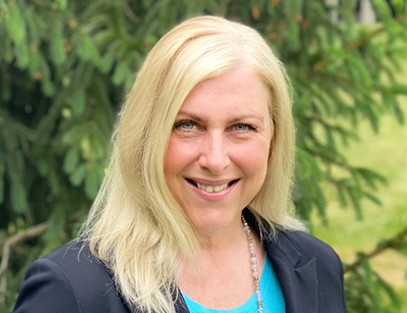 Growing up, I was the type of person who couldn't wait for the first day of school. Don't get me wrong; having grown up at the New Jersey Shore, I'm a beach girl at heart. A pair of colorful flip flops, a straw beach bag, and sand could always be found in my white Mustang. But like clockwork, as soon as the calendar turned to August, my interests turned to books and the classroom. Those last two weeks of summer, I'd walk to school every day and help teachers set up their classrooms for the first day of school.
While I have so many wonderful memories of my childhood, one in particular stands out when I was in the fourth grade. One day, my teacher pulled me aside and asked if I knew sign language. I thought — gee, what a random question. I'd never known anyone who was deaf, let alone sign language. I asked my teacher why she was asking, and she said, "Well you seem to have a knack for communicating and since you speak more than one language at home, I thought you might." When I responded that I didn't, but I'd be interested in learning, she smiled one of the biggest smiles I've ever seen even to this day. She said, "I thought you might. Come in a few minutes before school begins tomorrow and I'll tell you why."
Bright and early the next day, I arrived at school. As I entered my classroom, I saw another girl with long black hair, navy shorts, and a pink t-shirt sitting at a desk in the front of the room. I smiled and said hello, but she didn't look up. Just as I was about to sit down myself, my teacher walked in and introduced me to Annette via sign language. Ah-ha! Mystery solved! Annette was new to our class, and I was going to show her the ropes around school, introduce her to new friends, and answer any questions she might have in class.
We quickly forged a sister-like friendship, with Annette teaching me the alphabet in sign-language right away. It was fascinating, and I loved the fact that we could communicate uniquely, just us two. It was akin to having our very own secret club. And wow, did I learn a lot by spending time alongside someone who is deaf. Having to navigate the world in a hearing-oriented society makes life a challenge. The communication barriers are never ending. And I wish I could say that every experience with Annette was positive but looking back, I recall some not-so-kind comments because she was different. It was terrible to witness her being left out or left behind or — even worse — helpless.
I'm so grateful to have known Annette. At age 10, she taught me about patience, resourcefulness, and creativity — especially when it comes to communicating. She showed me the value of organizing my thoughts, using supportive facial expressions and body language, and speaking clearly so that everyone could be included in the conversation. She was a living example of inclusiveness at a time when we rarely heard anything about the topic. Looking back, I can now see that the day I met Annette, a seed was planted inside of me, one that made communication my life's work. It's been a very rewarding journey, helping people — all people — find their voices.