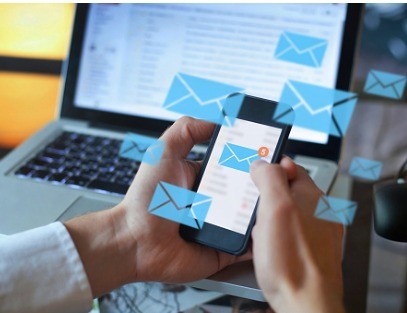 Email marketing has always been an important component of any marketing strategy. But now, two years into the pandemic, with companies forced to interact primarily online, it's essential. In fact, 79% of marketers rank email marketing in their top three most effective channels for marketing. While there isn't a one-size-fits-all set of rules for email campaigns, the following trends and tips can help catch the attention of your subscribers and stand out in a cluttered inbox.
Personalization
Did you know the projected number of emails sent every day in 2022 is estimated to be 333.2 billion? That's a lot of emails competing for space in inboxes. Personalization is one way to stand out among the flood of emails every day. Using a subscriber's first name in the subject line or copy of the email is a no-brainer – but personalization in 2022 can and should go much further. One way to do this is to develop robust segmentation within your subscriber list. Tailor messages and promotions, and recommend products or content all by audience segment. Personalization is all about putting the client at the center of the interaction.
Email Redesign
It's no secret that the design of your email can make or break the user experience. Some areas where you can upgrade your old newsletters include:
Interactive emails can help build an engaged and loyal email base. Adding surveys and quizzes, animated calls to action and GIFs will make your content more substantial, entertaining, and memorable.
Minimalism is taking over design in many aspects, even email. Embrace white space and short, simple paragraphs when applicable.
Did you know that 85% of people with email addresses use their smartphones to access their accounts? Optimizing email for mobile viewing is becoming increasingly more critical, and according to Litmus, mobile enjoy higher open rates than desktop or tablets.
The above upgrades do not work unless your email is accessible to all. Email accessibility includes using the correct font size and typeface, giving copy room to breathe, using high color contrast, and making links large enough to tap are just a few easy ways to ensure your emails can be enjoyed by everyone.
Reporting
After all your hard work on personalizing and redesigning your email campaigns, you'll want to understand how your emails performed. That's where reporting comes in—tracking the performance of your email marketing campaigns will show you how to improve your email marketing strategy and create better-performing emails. From clicks to opens to unsubscribes, it's always best to learn the analytics standards for your industry to determine how your emails compare. However, traditional KPIs like clicks and opens aren't the be-all-end-all anymore. In addition to traditional KPIs, also measure success by looking at your conversion rate, subscriber list growth and the health of your lists.
Understanding Email Laws and Regulations
We're all familiar with the frustration that comes with receiving dozens of promotional emails a day that we're not particularly interested in reading. Sometimes we might not even know how we subscribed to a brand's emails in the first place. That's why giving subscribers the power to manage their own experience with your brand's emails is an important part of keeping their trust – and it's also the law.
The legal aspects of email campaigns might not be top of mind for a lot of marketers, but it's an important part of protecting your subscribers and your company – and also ensuring that your email isn't caught up in spam filters. Below is a checklist to help determine if you're following best legal practices:
Ask permission before adding someone to your email lists. In the United States, this can be as simple as checking a box or filling out a form.
Opting out of emails should be an easy process. No one wants to hunt for that "unsubscribe" button. Make sure it's at the bottom of every email. You can always ask why someone is unsubscribing, since having that information can help guide your communications going forward. But overall, this should be painless and quick on the subscriber's end.
Don't mislead your subscribers with your subject line, name, reply-to address or anything else that can be altered to encourage an open under false pretenses. If you have a creative and compelling enough subject line, that should do the trick. But never misrepresent yourself.
Keep your physical address in the footer of all your email communications.
Never email recipients who have previously opted out. Most platforms will manage opt-outs for you. But, if you're handling them manually, make sure you are removing those emails from your list within 10 business days.
Revisit your privacy policy. By collecting emails, you're gathering personal, identifying information. It's important that your subscribers understand how that information will be collected, stored and used.
Don't forget – even if a third party is managing your email campaigns, your company is still responsible for the content. Always review your campaigns before they're sent out on your behalf.
Following the above best practices not only protects you from fines and penalties – it builds trust with your audience. Taft Communications can help navigate the ins and outs of email marketing and set you up for success – whether you're starting out or looking to freshen up your approach. To learn more about our services, fill out the form below.