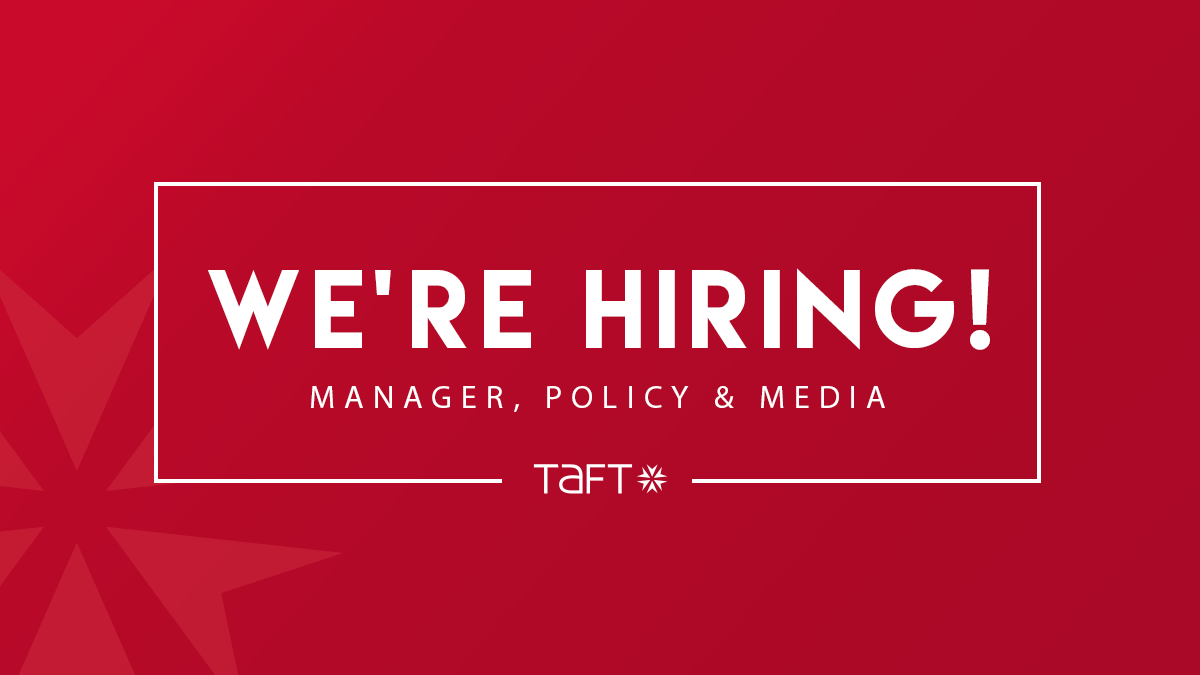 Getting things done in the rough-and-tumble world of politics and policy often depends on getting the right sound bite to the right media outlet at the right time. The end result might look easy the audience. But a lot of homework goes into creating that moment. You need great contacts at news outlets. You need to know how the people on the other side of the issue think and anticipate their moves.
When things happen, they often happen fast. Minutes matter. Seconds can make the difference. Doing this work takes a special blend of intuition, instinct, knowledge, and experience. You need to be a good planner and know when to throw the plan away as the situation changes.
If that sounds like you, Taft's growing PR practice in public policy and media relations could your next home.
We've helped our clients stop a pipeline no one thought could be stopped, promote offshore wind energy, win public office, and make New Jersey a healthier, more equitable state. Now we need someone to help us do even more.
We're looking for an awesome and ambitious manager to support our talented creative team's efforts to help Taft's clients articulate and amplify their purpose.
Qualities:
This position calls for a team player with a strong collaborative presence and solid experience crafting accessible, clear, persuasive messaging around complex issues in the public interest. The ideal candidate is flexible, has a service mentality, a sense of humor, and a calm and professional demeanor. Direct experience with New Jersey media and policy influencers is preferred.
Responsibilities:
Deliver high-quality content, messaging, and counsel to key client accounts.
Support project-management on cross-functional teams, ensuring that Taft provides clients with solutions that are strategic and deliver results.
Build and maintain a strong working relationship with assigned clients to better ascertain strategic direction.
Demonstrate a strong knowledge of the client's culture and the culture of the client's public policy/ issues sector; share this knowledge with the Taft account team.
Team with senior Taft strategists to provide strategic counsel to clients.
Manage media relations (writing press releases and pitches, leading campaigns, etc.) or content development (e.g., op-eds, social media content) on behalf of Taft and assigned clients
Plan and implement all aspects of assigned client events, including securing locations, managing outside vendors, recruiting presenters, and promoting to potential attendees.
Supervise and manage development of assigned junior staff.
Like most positions at Taft, the position will support the firm's new business and marketing efforts, including:

Look for opportunities to expand client relationships through cross-servicing.
Attend conferences and professional association meetings and promote Taft services and brand.
Contribute to proposals and pitches to enhance Taft's ability to win clients and/or new projects, particularly around issue/policy topics.
Contribute occasional content to Taft's LeadGen efforts (e.g., blog section of website)

Participate in strategic planning, organizational, and team development and Management Team meetings and activities, as requested.
Education/Experience:
A minimum of a bachelor's degree in communications, journalism, public policy, English, or related field. At least 5-8 years experience in media relations and public policy, with at least some experience working directly for or overseeing the work of a communications agency.
What We Offer:
Competitive salary
Health and dental insurance, prescription drug plan, vision discount plan
401K plan with employer match
Generous paid family leave
16 days PTO
Summer Fridays and flexible hours
Work-from-home option
Annual bonuses based on company profitability and individual performance
Quarterly team-building activities
Professional development
Casual dress code
Employee Assistance Program
Gym access
Holiday celebrations
Employee Referral Program
New Business Success Program
PLEASE EMAIL YOUR COVER LETTER AND RESUME TO [email protected].  NO PHONE CALLS PLEASE.
Taft Communications LLC is an Equal Opportunity Employer.